---
WEEK 2: MONDAY 14 TO SUNDAY 20 AUGUST 2023
SHOWS THIS WEEK (scroll down):
A Certain Edge :: Allan Taylor: The Road Well Travelled ::  America The Epic - The Hot Jazz and Blues Roots That Changed the World :: Arthur and The Scattered Notes :: Bessie Smith and the Blues Queens - 1913-1933 :: Chloe Matharu :: Clive Gregson :: Dougie Mackenzie and Brian Miller :: Dustbowl Blues With A Glasgow Kick :: Eilidh Steel & Mark Neal :: Kirsty MacColl: My Tribute :: North Sea Gas In Concert :: Maggie Holland :: Paper Sparrows ::  Paul Brown :: Riddell Fiddles on Tour :: Sanctuary :: Six String Stories :: The Quiggs :: The Willow Trio :: Tom Clelland accompanied by Wendy Weatherby
Shows below are listed chronologically.
---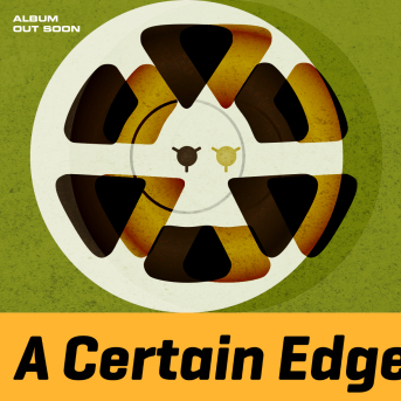 Scything through life's absurdities and poignancy from the right side of 50 by exploring musical forms from the wrong side of The Sixties, this singer-songwriter turncoat-musician collective blend influences from Bacharach to Bach, Steely Dan to Dylan. A rock/jazz/pop band with a folk singer guitarist, a classical composer pianist, a bassist of uncertain provenance and a drummer who is a guitarist. Three writers, three lead vocalists, great songs, great harmonies. Elvis Costello and the Attractions meet King Crimson meet The Carpenters. They debut at Fringe '23. Get them while they're hot!
14 - 16, 18 Aug 17:30 (1:00)
17, 19, 21, 23, 25 Aug 16:00 (1:00)
20 Aug 20:30 (1:00)
All tickets £12.00 (£8.00), £8.00 (pp family of four)
BOX OFFICES: AMC / FRINGE
---
Dougie Mackenzie and Brian Miller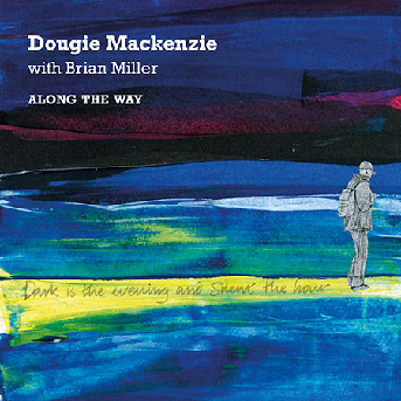 Dougie is a fine singer, drawn to Scots ballad language and the stories it carries to us from the past. He is well-known from appearances at many Scottish and English festivals over the years and has won many traditional singing competitions. Brian Miller, accompanist on Dougie's debut Greentrax CD "Along the Way", is also a prize-winning Scottish singer, and a renowned guitarist with extensive performing and recording credits including with his daughter Siobhan Miller. Recently Brian was in the cast of WW1 show "Far, Far From Ypres".
14 Aug 19:00 (1:00) £12.00 (£10.00)
BOX OFFICES: AMC / FRINGE
---
Tom  Clelland accompanied by Wendy Weather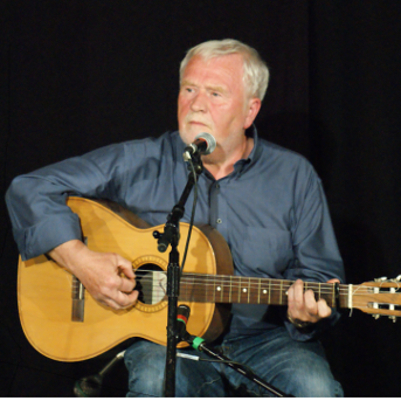 An evening of Tom's songs accompanied by Wendy Weatherby on cello/bass. "Excellent storytelling and country/folksy finger picking" (List). "The Van Gogh of songwriting, Tom Clelland, painted pictures of death, mayhem, beauty, love and a measure of tongue-in-cheek humour." (Glasgow Festival of Songwriting). "Classy songwriting and performance" (Folking Website). "I'd happily spend an evening in the company of Tom and his songs." (Living Tradition).
14 Aug 20:30 (1:00) £12.00 (£10.00), £9.00 (over 60), £8.00 (pp family of 4)
BOX OFFICES: AMC / FRINGE
---

Six String Stories
Taj Wyzgowski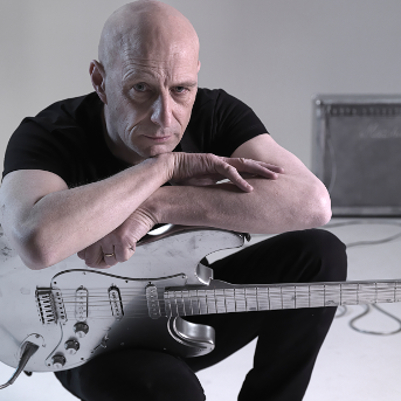 Taj Wyzgowski has worked with a diverse range of musical styles, as a guitarist improviser he has worked with John Hiseman and Dominic Miller. As a session pop guitarist he recorded number one album Bridge of Spies with the band T'Pau. He has toured with Motown legend Jimmy Ruffin, recorded and toured with John Martyn, performed live with Bonnie Raitt, Paul Brady and Jack Bruce, Deacon Blue and Phil Cunningham. As composer arranger, he has scored for TV and theatre, including Bill Bryden's epic WW1 production "The Big Picnic" staged in the Harland and Wolf Shipyard in Glasgow.
15, 16 Aug 19:00pm (1:00) £12.00 (£10.00)
BOX OFFICES: AMC / FRINGE
---
Dustbowl Blues with A Glasgow Kick
John Alexander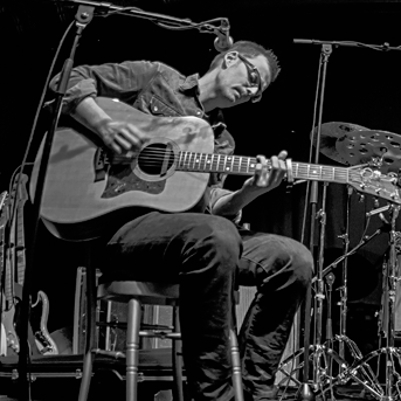 Alexander's strong songwriting, riff driven guitar work and rich vocals, strut the high ground between folk, blues and americana music. He's back from the dustbowl with new album "Face the Wind" and more tales of landscapes, life and weather inspired songs. With influences by the likes of Muddy Waters, Robert Johnson, Bob Dylan and John Martyn prepare to take a soul-grasping musical journey from lonesome desert highways to the Mississippi Delta, calling in at the shipyards of his hometown. "scorching guitar riffs, dusty vocals and beautifully crafted songs" (Herald)
15, 22 Aug 20:30pm (1:00) £15.00 (£12.00)
BOX OFFICES: AMC / FRINGE
---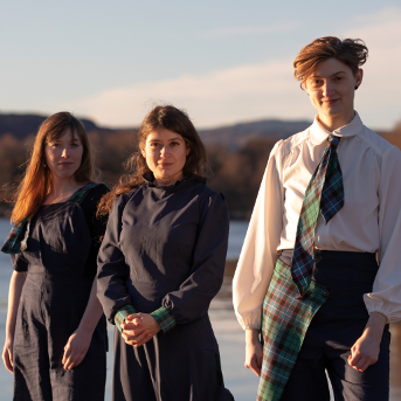 The Willow Trio, consisting of harpists Sophie Rocks, Sam MacAdam and Romy Wymer, presents a programme of Gaelic music and original compositions alongside selections from their latest project 'The Swan of Salen', a folk retelling of Swan Lake which was released in February 2023. ".both new and old, familiar and innovative, executed flawlessly, highly entertaining and at times quite captivating." (Alex Monaghan, Folkworld).
16 Aug 14:30 (1:00) £12.00 (£8.00)
BOX OFFICE: AMC / FRINGE
---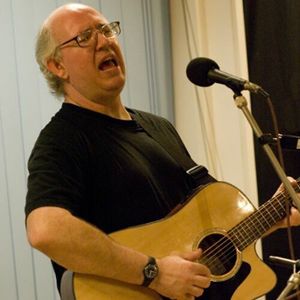 Clive Gregson returns to AMC displaying the songwriting craft that has impressed music industry giants, critics and discerning listeners alike. From 1980s indie-pop to folk-rock, from all electric to solo acoustic to world-renowned singer, musician, record producer. Clive has featured on countless albums, had songs recorded by a variety of stars, toured with stellar musical line-ups and is included in Guitar Player's "1000 great guitarists". Soon to retire from solo touring. All the way from Manchester via Texas, USA to Edinburgh, always a special treat when Clive Gregson takes to the stage, "...a class act" (Sheffield Telegraph).
16 Aug 20:30 (1:00) £12.50 (£10.50)
BOX OFFICES: AMC / FRINGE
---
Sanctuary
The Inner Temple Drama Society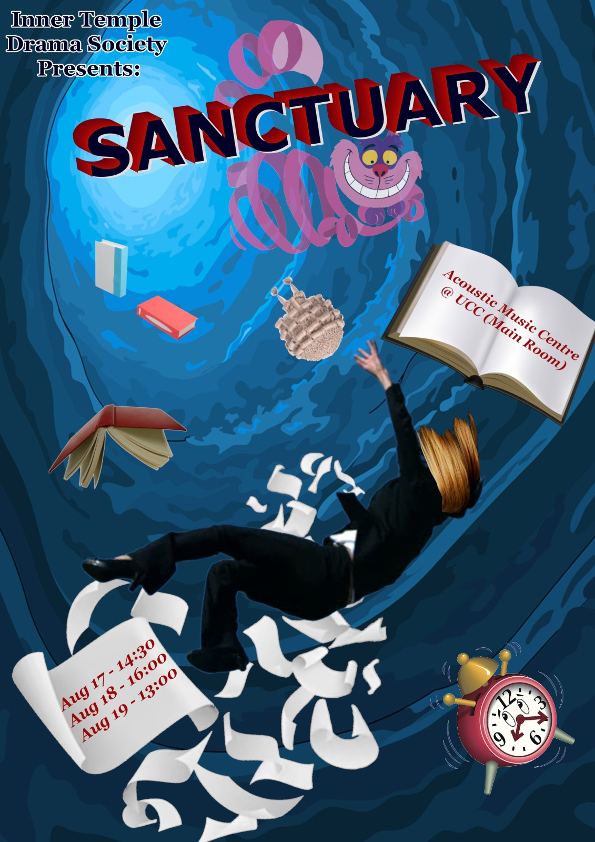 Following a sold out Fringe last year, The Inner Temple Drama Society (ITDS) once again brings a production to Edinburgh.  
Sanctuary depicts the life of a pupil barrister, Billie, as she prepares to conduct her first (ever) hearing in court.
Billie meets many on her journey who demand much and underestimate her. 
Set in Wonderland, the mysticism contrasts starkly with what she feels.  
'Everything I do is wrong!  And now she is turning me loose, to conduct a whole case on my own?'
It is through her endurance and inner strength that she arrives at sanctuary. Nicole Terry co-author with Debra Stanislawski.
17 Aug 14:30 (1:00)
18 Aug 16:00 (1:00)
19 Aug 13:00 (1:00)
Prices for all shows £13.00 (£11.00); £8.00 (unemploted, disabled, under 18, over 60), £10.00 (pp family of four)
BOX OFFICES: AMC / FRINGE
---
America the Epic - The Hot Jazz and Blues Roots That Changed the World
Ali Affleck and The Traveling Janes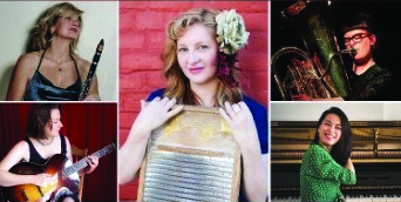 Forget 'Party like Gatsby'. This is the real deal! A fresh new show featuring an international band of women who play authentic old-time music and know the history. Featuring low-slung blues and scorching jazz hits from 1851-1933. Come discover what Tents, Trains and Traveling Janes meant during this pivotal time. Wild music was created and the pioneering bandleaders were wilder still! 'Outstanding' ***** (Edinburgh49.org). 'Vivacious stage presence' (Herald). 'Not a household name yet - but soon will be' (BBC Sounds). 'Musical storyteller' (Scotsman). Early booking advised!

17 Aug 17:15 (1:00) £15.00 (£12.00)
BOX OFFICES: AMC / FRINGE
---
The Quiggs
The Quiggs Folk Duo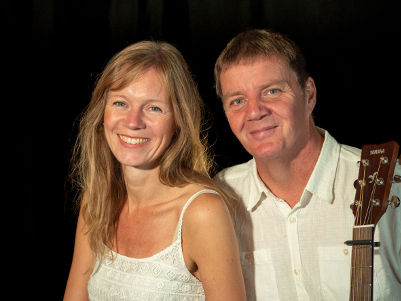 The Scottish/Danish folk duo are back at the AMC for an hour of the best of folksong and fine singing. A concert with The Quiggs reveals folksong in its original form -simple, yet highly expressive, beautiful harmonies and songs seeking the audience's participation -a show which has received much praise from both audiences and organisers. "The indicators of true quality extend to the individual and collective strengths of the Quiggs themselves, for both are fine singers with a nice line in harmony, and both are natural experts in the art of choosing excellent songs" (David Kidman, Living Tradition).

17 Aug 19:00 (1:00) £10.00 (£8.00)
BOX OFFICES: AMC / FRINGE
---
TOP OF PAGE :: HOME PAGE :: SHOW GRID
---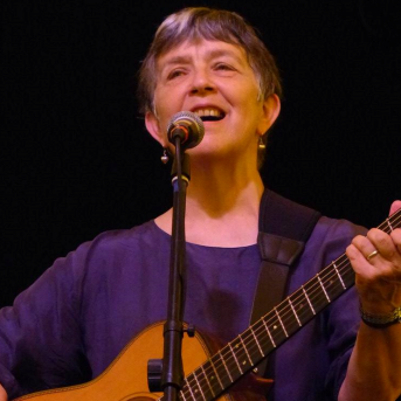 Maggie Holland has been playing music for over 50 years in several bands but latterly solo. She sings songs by Woody Guthrie, Billy Bragg, Bruce Cockburn, Chris Smither, Bob Dylan and Butch Hancock. Several of her own songs have entered the repertoires of artistes such as Martin Carthy and June Tabor. Maggie received the BBC Radio 2 Folk Award "Best Song of 1999" for her song "A Place Called England". The late Colin Irwin wrote: "The proof that outstanding contemporary songs are still being written". Her new CD The Dust of Rage was released in May 2023.

13, 21 Aug 20:30 (1:00)
17 Aug 22:00 (1:00)
All tickets: £12.00 (£10.00); £9.00 (over 60), £8.00 (pp, family of four)
BOX OFFICES: AMC / FRINGE
---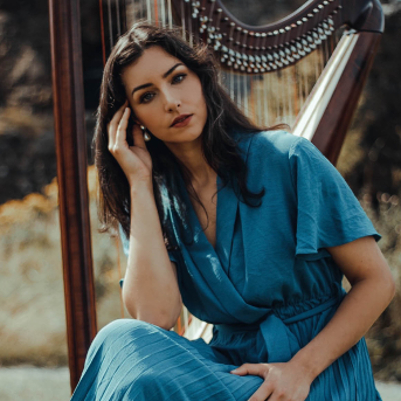 Chloe Matharu is an award-winning singer/songwriter and harpist who offers ethereal music intertwined with salty tales from her life as a Navigational Officer on ships. Get drawn into her watery world through her entrancing stage presence. Celtic Music Radio's Album of the Year Winner (2022), Celtic Connections 'Danny Award' Winner and Wales Folk Awards Finalist, Chloe's Fringe appearance is not to be missed.
18, 19 Aug 19:00 (1:00) £12.00 (£10.00); family £8.50pp (total £34.00); £8 (under 18)
BOX OFFICES: AMC / FRINGE
---
Allan Taylor: The Road Well Travelled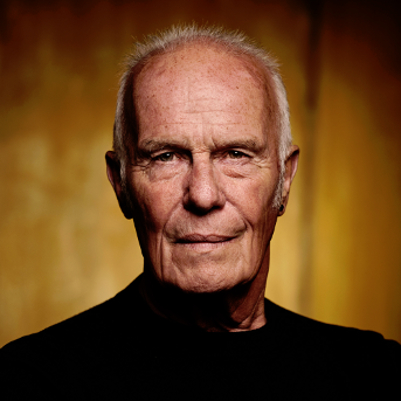 For 50 years Allan has travelled world-wide to festivals, concert halls and clubs establishing a reputation as a foremost singer-songwriter with over 150 recordings of his songs by artists in ten different languages. He is considered to be one of the scene's great guitarists and, with a voice that speaks of a lifetime of travel, he makes each song a vignette of life, like a story told over a drink in a bar. As Allan says at the beginning of each concert, "Sit back and enjoy the journey."
18 Aug 20:30 (1:00) £12.00
BOX OFFICES: AMC / FRINGE
---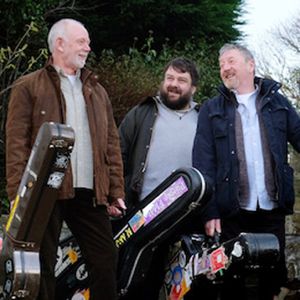 Once again North Sea Gas will take to the stage at the Edinburgh Festival Fringe. With songs old and new and a fine array of instruments including Guitars, Bouzouki, Fiddle, Banjo and Bodhran. Add to that a good measure of light hearted craic and three part harmonies and an entertaining show is once again guaranteed.
12, 17, 19 Aug 20:30 (1:00), £13.00 (£11.00); £10.00 under 18, over 60
BOX OFFICES: AMC / FRINGE
---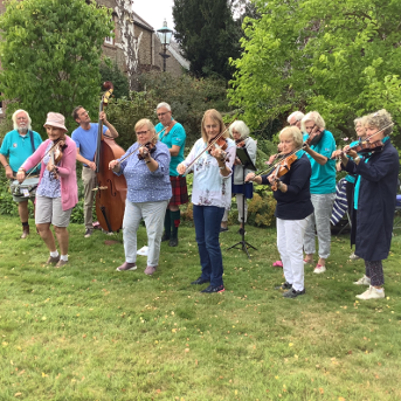 Riddell Fiddles, a Scottish Borders-based traditional music group, have spent the past two decades spreading their own particular brand of musical mayhem around Scotland and the rest of the world. Awarded the Hands up for Trad, Community Project of the Year (2021), their enthusiastic approach has taught hundreds of players of all ages the sheer joy of learning and playing an instrument. This will be a fun filled show full of musical arrangements and toe-tapping rhythms whilst bringing alive the ups and downs of a very special community musical journey.
12, 19 Aug 19:00 (1:00) £10.00 (£5.00)
BOX OFFICES: AMC / FRINGE
---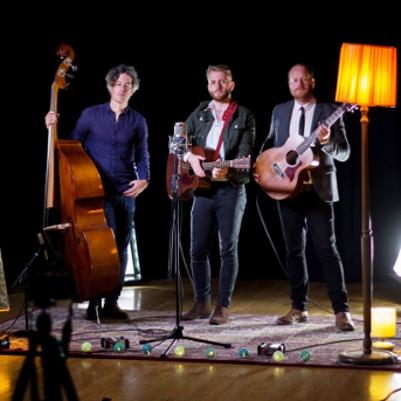 Paper Sparrows is an alt-folk trio whose distinctive sound centres on twin acoustic guitars. Their arrangements reference the great folk-revivalists Bert Jansch and John Renbourn, as well as contemporary acts including Dave Rawlings and the Milk Carton Kids. "There's a real emotional depth going on here plus an undeniably rich songwriting craft" (Shindig Magazine). The band's Silver EP was released in December 2021 and their long-awaited debut album, Hiding Away From The Light, will be released on Folksville Records in June 2023. Come and hear them live at AMC for a really wonderful acoustic experience!
19 Aug 17:30 (1:00) £12.00 (£10.00)
BOX OFFICES: AMC / FRINGE
---
Arthur and The Scattered Notes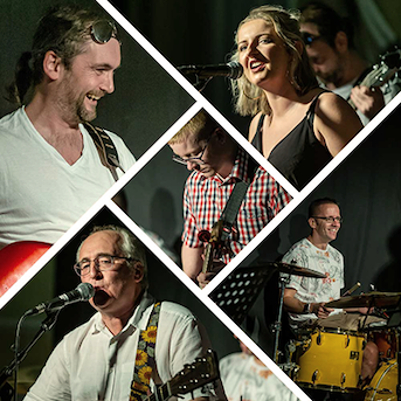 Local band The Scattered Notes will perform songs from their continually expanding repertoire of Americana-infused pop tunes. Their latest EP features four brand-new songs that have received positive reviews. With Caitlin and Arthur on vocals backed by Ross, Duncan and Stuart, they are now working on their next album of original songs. If you like quality songs good singing and listing to a good band you will enjoy this show.
20 Aug 16:00 (1:00) £12.00 (£10.00)
BOX OFFICES: AMC / FRINGE
---
Kirsty McColl: My Tribute
Karen J White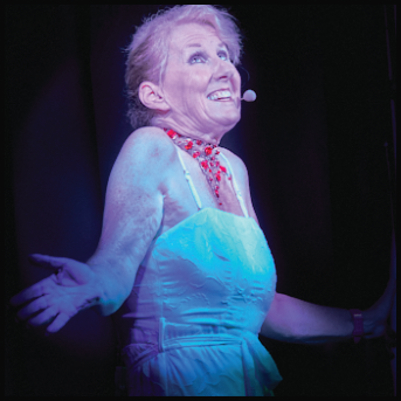 Existing Kirsty fans know she could take her audience on an emotional roller-coaster from happy to sad, betrayed to raunchy. Karen takes you on her version of that journey with songs from Kirsty's entire career from "They Don't Know" in 1979 to the final album released in her lifetime "Tropical Brainstorm". For most of the songs Karen will accompany herself on guitar, and for others she will sing to her "band-in-a-stick", backing tracks taken from her professionally produced tribute albums. Songs will be interspersed with snippets of Kirsty's life up to her untimely death in 2000.
20, 22, 24, 26 Aug 16:00 (1:00)
21 Aug 14:30 (1:00)
All shows £13.00 (£12.00); £12.00 (unemployed, disabled, under 18, over 60); family £7.00pp (total £28.00)
BOX OFFICES: AMC / FRINGE
---
Bessie Smith and the Blues Queens - 1913-1933
Ali Affleck and The Gin Mill Genies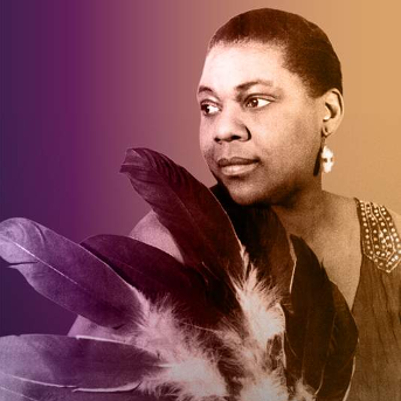 Bye bye Gatsby! Ali is celebrating 20 years of pioneering blues and hokum (1913-1933). Award-winning vocalist (and jazz historian) with an all-star band! Celebrate the brave and bawdy blues queens who reigned in the prohibition era - many sadly forgotten over time. The music was bold - the women even more so! 'Masterclass in grassroots jazz/blues' ***** (Edinburgh49.org). 'Not a household name yet - she soon will be' (BBC Jazzhouse). 'Musical storyteller' (Scotsman). 'Astounding vocals' ***** (San Diego Union-Tribune). 'Vivacious' (Herald). Six-time nominee for Best Vocalist (Scottish Jazz Awards).
20 Aug 17:15 (1:00) £15.00 (£12.00)
BOX OFFICES: AMC / FRINGE
---
Eilidh Steel & Mark Neal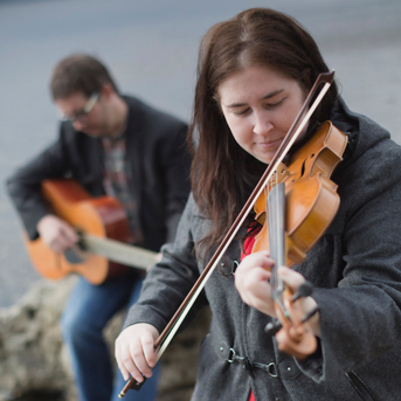 Eilidh and Mark's performances weave together their own compositions and song writing alongside interesting old melodies and songs from the West coast of Scotland. They captivate audiences through breathtaking airs, thought provoking songs and lively driving tunes along with knowledgeable and humorous stories behind their music. "Traditional and contemporary Celtic music genuinely doesn't get any better than the work of Eilidh Steel and Mark Neal. Simply put, they are players of astonishing quality" (Leith Folk Club)
20 Aug 19:00 (1:00); £13.00 (£11.00); £10.00 (pp, family of four)
BOX OFFICES: AMC / FRINGE
---
TOP OF PAGE :: HOME PAGE :: SHOW GRID
---