---
WEEK 1: MONDAY 7 TO SUNDAY 13 AUGUST 2023
 
SHOWS THIS WEEK (scroll down)
BrÒg :: Celticana: Steve Crawford & Spider MacKenzie :: Emotion Farming: How To Farm Humans :: Hoolet :: Jennifer Wrigley & Laurence Wilson
Kenny Young and the Eggplants :: Maggie Holland :: Maya's Radio Orchestra :: North Sea Gas: In Concert :: Paul Brown Sings Andy Williams
Paul Brown Sings Rodgers and Hammerstein :: Riddell Fiddles on Tour
Several of the shows listed here have later dates in the festival.
Skip to WEEK 2 or to WEEK 3 for repeat shows and new ones.  
Shows below are listed chronologically.
---
BrÒg
GREGOR BORLAND, GARY WEST, SANDY BRECHIN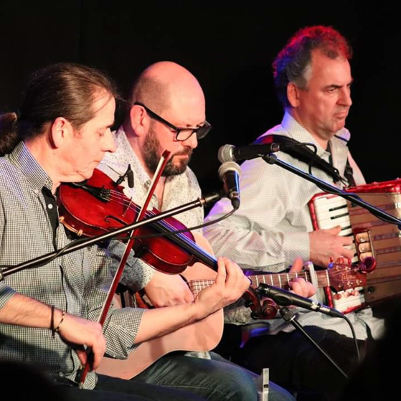 Jigs, reels, airs and beautiful songs from the Scots tradition by three of Scotland's finest musicians. BrÓg features Gary West on pipes, whistles, vocals and guitar, Greg Borland on fiddle and bass, and Sandy Brechin on accordion. Gary plays with the famous Atholl Highlanders, is the presenter of the podcast 'Enjoy Your Piping', ex-Ceolbeg, Caledon and Clan Alba. Greg plays with Other Roads, ex-Caledon and Kathryn Tickell Band. Sandy plays with The Jimi Shandrix Experience, The Sandy Brechin Band and a host of other bands.

7, 8, 21 Aug 19:00 (1:00)
23, 24 Aug 20:30 (1:00)
All shows: £14.00 (£12.00); family £9.00pp (total £36.00)
BOX OFFICES: AMC / FRINGE
---
Emotion Farming: How To Farm Humans
FRANKIE STONE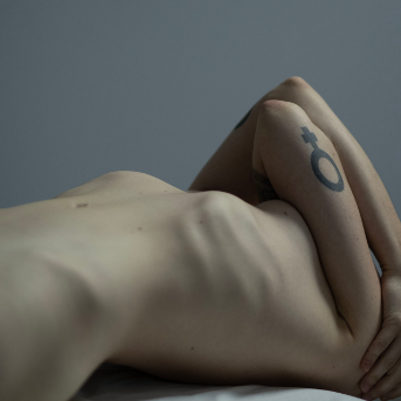 From Australian 'X Factor' to the stages of Edinburgh, Frankie Stone is opening her Emotion Farm to teach about the power of emotions and how changing the sound of your voice can change the world. Farming is a term often used only for the labour of physical land but, as many humans know, there is more than one 'land' that can be farmed or even conquered. Through soulful sounds Frankie takes you on an inspiring journey through their Emotion Farm.
9, 11 Aug 17:30 (1:00)
10, 13 Aug 19:00 (1:00)
All shows £12.00 (£10.50); family £8.50pp (total £34.00), under18 & over 60 £9.00  
BOX OFFICES: AMC / FRINGE
---
Jennifer Wrigley and Laurence Wilson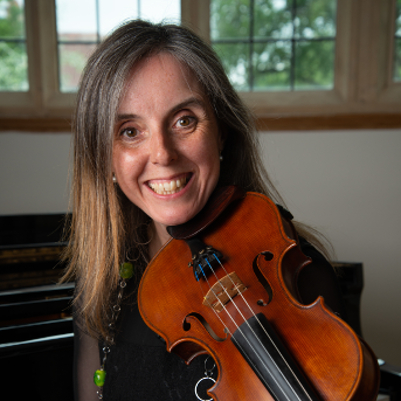 Trad fiddle player, Jennifer Wrigley, is highly respected globally as a cultural ambassador for the music of her Scottish homeland of the Orkney Islands. In 1996 she won the UK's national premier accolade for emerging folk talent, the BBC Young Tradition Award, which kickstarted a hugely successful international recording and touring career. Jennifer will be joined by celebrated Orcadian pianist, Laurence Wilson, to present to you an unforgettable evening of musical mastery from Orkney and beyond.
10 Aug 17:30 (1:00) and 20:30 (1:00) £18.00)
BOX OFFICES: AMC / FRINGE
---
Paul Brown Sings Andy Williams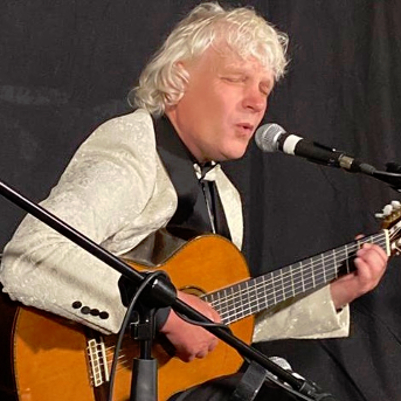 Andy Williams was one of the world's greatest light music entertainers and, in celebration of his legacy, Paul performs many of Andy's biggest hits. Packed with much loved songs including Moon River, Can't Take My Eyes Off You, Solitaire and Can't Get Used To Losing You, these timeless classics are showcased in a solo acoustic concert with Paul's acclaimed classical guitar accompaniment.
11 Aug 16:00 (1:00) £8.00 (£6.00); family £6.00pp (total £24.00)
BOX OFFICES: AMC / FRINGE
---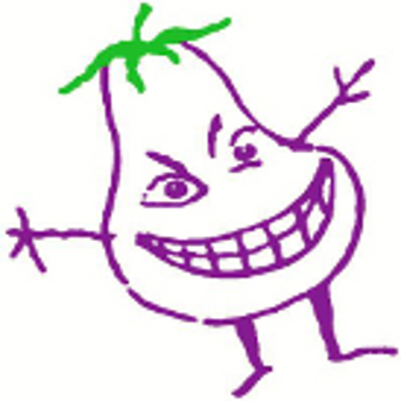 Claiming to be from Brooklyn (but possibly from another galaxy altogether), the Eggplants perform folk-and-roll songs about giant squirrels, aliens, malevolent washing machines, and other important topics. PLANTASTIC VOYAGE, their sixth album, featuring songs for TV and film from a parallel universe, rocketed up US college radio charts and won three Philby Awards for outstanding musical achievement. "Brilliant! This whimsical Brooklyn band always leaves me with a lightened heart and a spring in my step." (Tom Robinson, BBC). "Brainy, funny lyrics with a fine sense of what makes pop music wonderful" (Dr Demento).
11 Aug 19:00 (1:00)
12, 13 Aug 17:30 (1:00) 
All shows  £12.00 (£10.00)
BOX OFFICES: AMC / FRINGE
---
Celticana: Steve Crawford & Spider MacKenzie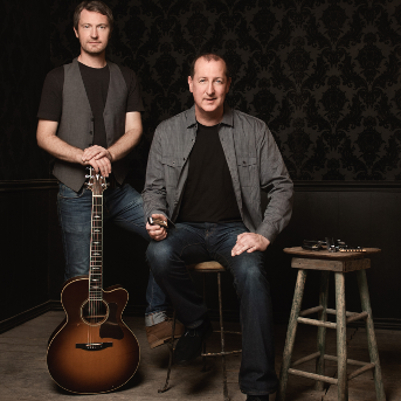 "Spider's harmonica emotes the feelings that emerge from the lyrics and music of Steve. Together, the Scottish pair has introduced a version of Americana music that raises the bar for everyone" (Texas Lifestyle Magazine, USA). "I sat spellbound, in love equally with Steve Crawford's strikingly charismatic voice and Spider MacKenzie's wistfully virtuoso harp playing" (Acoustic Guitar Magazine, Germany) "Perfect playing and singing, creating a whole that just shines with class" (Times Past & Times Passing, UK) "As good a combination of vocal, guitar and harmonica as you're likely to hear" (Folking.com, UK)
11 Aug 20:30 (1:00)
£14.00 (£12.00); £11.00 students, unemployed, disabled, under 18; family £11.00 (total £44)
BOX OFFICES: AMC / FRINGE
---
TOP OF PAGE :: HOME PAGE :: SHOW GRID
---
Riddell Fiddles, a Scottish Borders-based traditional music group, have spent the past two decades spreading their own particular brand of musical mayhem around Scotland and the rest of the world. Awarded the Hands up for Trad, Community Project of the Year (2021), their enthusiastic approach has taught hundreds of players of all ages the sheer joy of learning and playing an instrument. This will be a fun filled show full of musical arrangements and toe-tapping rhythms whilst bringing alive the ups and downs of a very special community musical journey.
12, 19 Aug 16:30 (1:00) £10.00 (£5.00)
BOX OFFICES: AMC / FRINGE
Paul Brown Sings Rodgers and Hammerstein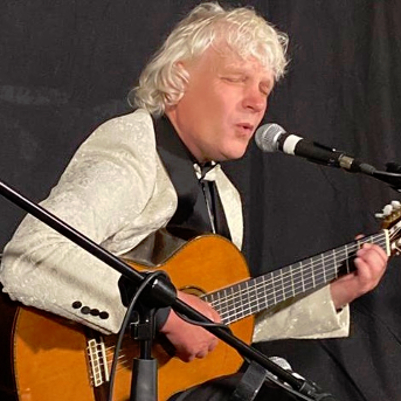 Rodgers and Hammerstein wrote some of the finest songs for a golden age of musical theatre. In a set list packed full of classics from Oklahoma!, Carousel, South Pacific, The King And I, and The Sound Of Music, Paul performs a solo acoustic concert with his acclaimed classical guitar accompaniment.
12 Aug 16:00 (1:00) £8.00 (£6.00); family £6.00pp (total £24.00)
BOX OFFICES: AMC / FRINGE
---
They're back! The fabulous Hooolet are in flight once more for this year's Fringe at AMC. Maggie, Ronnie and Helen are all excellent musicians in their own right but something magical really happens when this exciting trio gets together and plays. Their impressive blend of traditional folk tunes, covers of contemporary acoustic music and Ronnie's stunning original songs has been met with universal praise wherever they've played. This show is bound to be a cracker and they'd love to see you there. Book early to avoid missing what will be one of the best musical performances on the Fringe.
12 Aug 19:00 (1:00) £10.00
BOX OFFICES: AMC / FRINGE
---
North Sea Gas are a much-travelled professional trio. They return to their native city to sing songs old and new from past and present albums, playing guitars, banjo, fiddle, bouzouki, bodhran and with their renowned three-part harmonies. Add in a good sprinkling of humour and they ensure an entertaining show of Scottish folk music.  A night to remember!
12, 17, 19 Aug 20:30 (1:00)
All shows £13.00 (£11.00); £10.00 under 18, over 60
BOX OFFICES: AMC / FRINGE
---
"With honey like vocals the music paints an orchestra within your own mind" (Pablo Musicman about Maya's debut single). Live looping vocals, harp and fiddle to create a miniature orchestra. Straddling folk, classical and pop music, Maya's songs have been described as a breath of fresh air within the singer-songwriter community, and she is the recipient of the Paolo Nutini Scholarship for Songwriting 2022. Pithy lyrics and dense harmonies of live looping harp, fiddle and vocals, Maya's one woman orchestra will create sound worlds and haunting depths exploring loss, hope, modern living, and the meaning of life.
13 Aug 16:00 (1:00), £12.00 (£10.00)
BOX OFFICES: AMC / FRINGE
---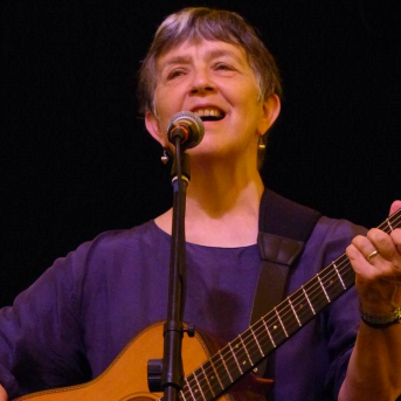 Maggie Holland has been playing music for over 50 years in several bands but latterly solo. She sings songs by Woody Guthrie, Billy Bragg, Bruce Cockburn, Chris Smither, Bob Dylan and Butch Hancock. Several of her own songs have entered the repertoires of artistes such as Martin Carthy and June Tabor. Maggie received the BBC Radio 2 Folk Award "Best Song of 1999" for her song "A Place Called England". The late Colin Irwin wrote: "The proof that outstanding contemporary songs are still being written". Her new CD The Dust of Rage was released in May 2023.
13, 21 Aug 20:30 (1:00)
17 Aug 22:00 (1:00)
All shows £12.00 (£10.00); £9.00 over 60; family £8.00 (total £32)
BOX OFFICES: AMC / FRINGE
---
TOP OF PAGE :: HOME PAGE :: SHOW GRID
---