---
WEEK 3: MONDAY 22 to SUNDAY 28 AUGUST 2022
SHOWS THIS WEEK (scroll down): Acoustic Eagles :: Acoustic Beatles :: Acoustic Mac :: Acoustic Sting :: Across an Irish Indian Sea :: Arthur and The Scattered Notes :: Auf Wiedersehen, Me Duck :: Billy Jones :: BrÒg :: Claude Bourbon :: Curmudgeon :: Iona Fyfe :: Konkoba :: Mairi Campbell :: North Sea Gas :: Phamie Gow :: Piper's Lonnen :: Sally Simpson :: Skinner and T'witch :: The Quiggs :: The Strange Valentines :: The Willow Trio
Shows below are listed chronologically.
---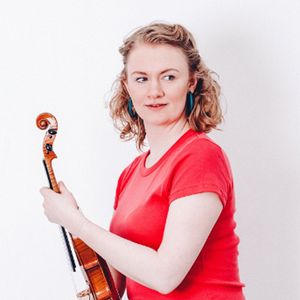 Sally bullied her dad into buying her a fiddle at age five and she has been playing to anyone who will listen ever since. A graduate of Plockton's Sgoil Chiùil na Gàidhealtachd and the Royal Conservatoire of Scotland, Sally's time studying Swedish music in Stockholm sparked an interest in traditional music in theatre, leading to a tour with Sting's musical 'The Last Ship'. Usually seen with bands Westward the Light and HEISK, this show sees Sally dip her toes into the waters of playing completely solo, exploring traditional Scottish, Swedish and original folk-tunes... with nowhere to hide.
22 Aug 19:00 (1:00) £12.00 (£10.00); family £8.50pp (total £34.00)
BOX OFFICES: AMC / FRINGE
---
Phamie Gow: Harp Originals
PHAMIE GOW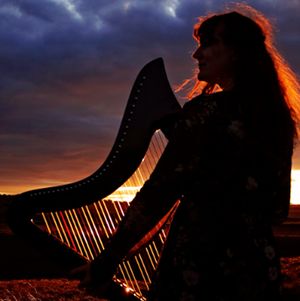 One of Scotland's most gifted and versatile composer/performers, internationally celebrated multi-instrumentalist and singer Phamie Gow offers a rare chance to listen close-up as she shares her innovative compositions on harp, intertwined with entertaining stories. With music ranging through classical, Celtic, folk and beyond, Phamie has performed with music notables including Ray Davies and Alan Stivell, and at venues including New York's Carnegie Hall, the opening of the Scottish Parliament and the closing ceremony for London Olympics. "Breathtaking" (Living Tradition), "full of melody and surprise" (Philip Glass), "One of The Great Composers" (Classic FM).
18, 22 Aug 19:00 (1:00) £15.00 (£13:00); £12.00 (students, disabled, under 18, over 60)
BOX OFFICES: AMC / FRINGE
---
Iona Fyfe: Scots Songs and Mair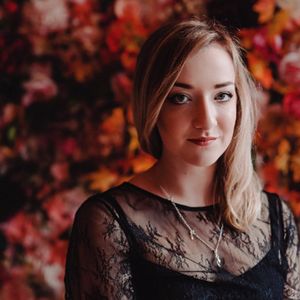 An intimate performance by MG ALBA Musician of the Year of Scottish folk and other songs. Twice sold-out at the Fringe, Iona has been described:... "one of the best Scotland has to offer." (Global-Music.de). Iona became the first singer to win the coveted title of Musician of the Year at the MG ALBA Scots Trad Music Awards (2021). A fierce advocate for the recognition of the Scots language, she led a successful campaign until Spotify recognised the language. Iona has featured in The Sunday Post, The Financial Times, The Wall Street Journal and The Times.
22,23 Aug 20:30 (1:00) £14.00 (£12.00)
BOX OFFICE: AMC / FRINGE
---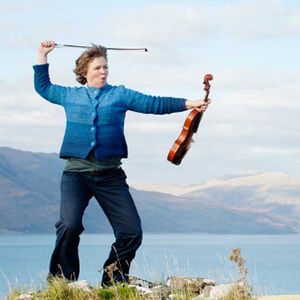 "Her voice can stop the clock" (Scotsman). The recipient of six national music awards. With her deep bardic heritage and masterful Celtic courage she "... opens her throat in a spirit of belonging that is ancient and modern and life affirming for all of us."(Herald). Expect songs, stories and audience collaboration. A masterful musician and storyteller on voice and viola. "Consummate visionary musicianship" (Herald).

9, 10, 21, 23, 25 Aug 17:30 (1:00)
All shows: £12.50 (£10.00); family £8.50pp (total £34.00); under 18 or unemployed £7.50
BOX OFFICES: AMC / FRINGE
---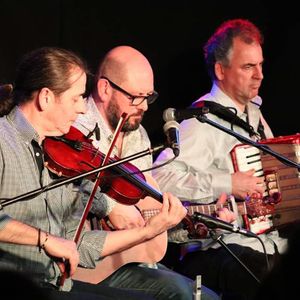 Jigs, reels, airs and beautiful songs from the Scots tradition by three of Scotland's finest musicians. BrÒg features legendary piper Gary West on pipes, whistles, vocals and guitar, virtuoso fiddler Greg Borland on fiddle and bass, and the sensational Sandy Brechin on accordion. Gary plays with the famous Atholl Highlanders, is the presenter of BBC Radio Scotland's "Pipeline", ex-Ceolbeg, Caledon and Clan Alba. Greg plays with Other Roads, Burach, ex-Caledon and Kathryn Tickell Band. Sandy plays with The Jimi Shandrix Experience, The Sandy Brechin Band, Burach, and a host of other bands.
16, 23 Aug 19:00 (1:00) £14.00 (£12.00)
BOX OFFICE: AMC / FRINGE
---
Curmudgeon Scottish Folk Music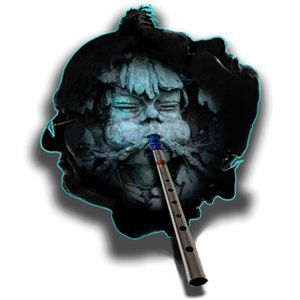 Curmudgeon are an Edinburgh based trio who play (mostly) Scots songs and tune sets and are popular Fringe regulars at the AMC. They are: Laurie Brett on vocals and guitar; Andrew McIntyre on vocals, Scottish small pipes and whistles; and Donald Gorman on fiddle, mandola and backing vocals. As always, sweetie-rustlers will be ejected, but joiners-in on choruses are generally encouraged! Good fun ensues.
24 Aug 17:30 (1:00) £12.00 (£10.00)
BOX OFFICES: AMC / FRINGE
---
Piper's Lonnen
JEZ LOWE and ANDY MAY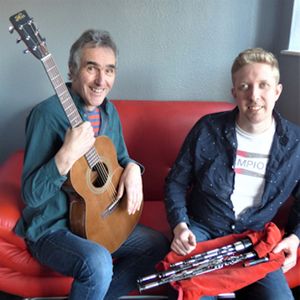 Official book-launch. Award-winning songwriter Jez Lowe (guitar, cittern, vocals) and acclaimed instrumentalist Andy May (Northumbrian pipes, keyboards) team up for a rare joint performance to mark the publication of Jez's third novel, a historical who-dunnit entitled "Piper's Lonnen". Set in mid-19th century rural Northumberland, Jez and Andy present a selection of songs and tunes that form the musical backdrop to the book's journey through borderlands laced with mystery, intrigue and folklore. Jez and Andy have played together for 20 years in Jez's band, The Bad Pennies, but this is their first official outing as a duo.
24 Aug 20:30 (1:00) £12.00 (£10.00); £9.00 (unemployed, under 18)
BOX OFFICES: AMC / FRINGE
---
Claude Bourbon: Progressive Blues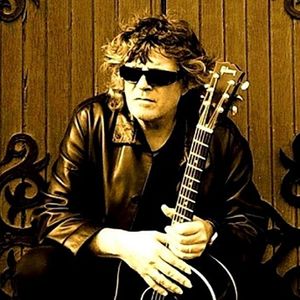 Ready for a unique, talented take on a wide range of musical traditions? Bourbon is known throughout Europe and America for amazing guitar performances that take blues, Spanish and Middle Eastern stylings into uncharted territories. "Bourbon weaved his songs through the audience as if on a journey through life taking in different flavours of Europe and beyond... from classical openings, across a whole continent of cultural roots, holding audience attention under a musical spell, his music would not have been out of place in the courts of Emperors and Kings."(Graham Munn, Rhythm & Booze)
25 Aug 19:00 (1:00) £14.00 (£12.00)
BOX OFFICES: AMC / FRINGE
---
Skinner & T'witch: Folk, Flamenco and Theatre-Style Songs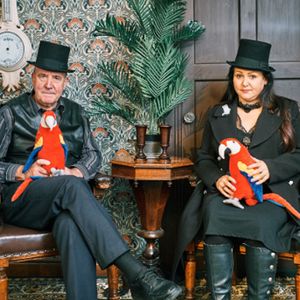 Drawing on music-hall and vaudeville traditions, Skinner & T'witch's show combines comedy and satire with folk, flamenco and theatre-style songs. Skinner & T'witch have released five albums, performed widely around the UK and recently toured in both Australia and the USA. "If you get the chance to see them - take it" (Ulverston Live Music). "Skinner & T'witch are unique: there is nobody to compare them with. A pair of comic geniuses'" (The Living Tradition). "Some things just work. Skinner & T'witch are one of those things. An absolute must see" (Lakefest).
26 Aug 14:30 (1:00) £10.00 (£8.00)
BOX OFFICES: AMC / FRINGE
---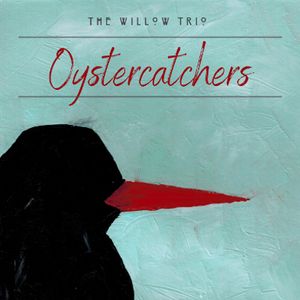 The Willow Trio, three clarsach players -Sophie Rocks, Sam MacAdam, Romy Wymer- presents  Gaelic music and original new work. The group's recently-released (2021) debut EP 'Oystercatchers' was funded by TASGADH. "It is a joyous capturing of sound which I cannot recommend highly enough." (Sandy Power, the Music Files). Multi-instrumentalist Sam performs with The Sleekit Beasties and has released solo music. Composer Romy gained second prize and the Audience Award in the World Harp Competition and is now writing her first album Sophie tours her award-winning solo show 'From Shetland to Shanghai' across the UK.
26 Aug 16:00 (1:00) £10.00 (£8.00)
BOX OFFICES: AMC / FRINGE
---
TOP OF PAGE :: HOME PAGE :: SHOW GRID
---
Acoustic Eagles
THE BOYDS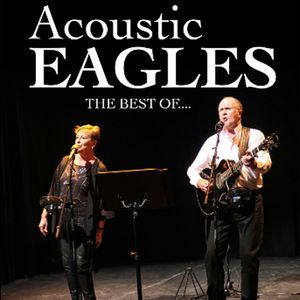 Another show from the award winning Edinburgh Fringe duo, The Boyds. Emulating the sound of the early Eagles with their creative, stripped back interpretations and approach giving the songs a freshly inspired and exciting edge. One guitar, two voices totally live performing the timeless songs. Songs like... 'Take It Easy, Desperado, Peaceful Easy Feeling, New kid In Town, Lyin' Eyes ... Gus Boyd played with The Eagles lead guitarist Don Felder over a two year period as his bassist and singer in 2006. 'Hotel California' was the iconic song created by Don Felder. Not to be missed. Enjoy the show!
26 and 28 Aug 17:30 (0:50) £13.00 (£12.00); £10.00 (unemployed, over 60)
BOX OFFICES: AMC / FRINGE
---
Acoustic Beatles
THE BOYDS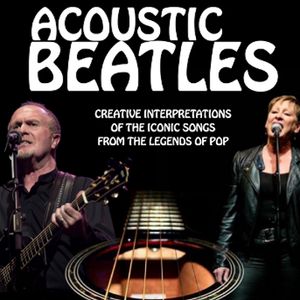 Edinburgh Festival Fringe award winning (for sold out shows) acoustic duo, The Boyds, perform their 55-minute show of all the best of The Fab Four. Expect to hear classic songs such as Strawberry Fields, Let It Be, All You Need Is Love, Yesterday... Plus the genius of Lennon and McCartney with album tracks a la... Blackbird, Eight Days A Week, Drive My Car, She's Leaving Home. The Boyds' signature sound of tight two-part harmonies coupled with percussive guitar makes their creative interpretations a joy to listen to in this great concert. A wonderful trip down memory lane.
26 and 28 Aug 19:00 (0:55) £13.00 (£12.00); £10.00 (unemployed, over 60)
BOX OFFICES: AMC / FRINGE
---
The Quiggs is a Scottish/Danish folk duo consisting of Stephen and Pernille Quigg. With The Quiggs you can hear folk song in its original form - simple, yet highly expressive, beautiful harmonies and songs that seek, even demand, the audience's participation. "The indicators of true quality extend to the individual and collective strengths of the Quiggs themselves, for both are fine singers with a nice line in harmony, and both are natural experts in the art of choosing excellent songs" (David Kidman, Living Tradition).   
26 Aug 20:30 (1:00) £10.00 (£  8.00)
BOX OFFICE: AMC / FRINGE
---
Konkoba: My Environment, My Life
ART CENTER FODEBA KEïTA
THIS SHOW HAS BEEN CANCELLED ON AUGUST 18, 20, 27, 28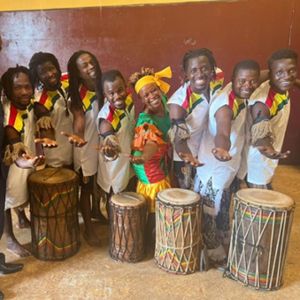 Konkoba, from Upper Guinea, is a rhythm used to encourage farm workers as they toil with the daba (hoe) in the fields. It can be used to honour a powerful, rich farmer by the Malinke and Susu people of West Africa. A hard working and successful person might be called 'Konkoba'. The main language of the region is Malinke spoken by over 3,000,000 people and was the language of court and government of Mali Empire which, in the C14th-15th, was the largest, wealthiest West African empire. The region has a rich history.
18 Aug 17:30 (1:00) CANCELLED
20 Aug 14.30 (1:00) CANCELLED
27 and 28 Aug 13:00 (1:00) CANCELLED
Prices for all shows £12.00 (£10.00); £8 (students, Disabled, Under 18, Over 60); family £8.50pp (total £34.00)
BOX OFFICES: AMC / FRINGE
---
Auf Wiedersehen, Me Duck
PAUL WALKER & KAREN PFEIFFER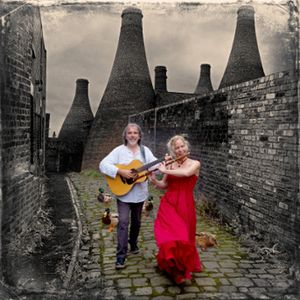 With their unique onstage-chemistry and widely praised harmonies, the Anglo-German duo Paul Walker & Karen Pfeiffer combine their beautifully written songs with traditional and contemporary folk favourites. Paul's vocal and guitar style blended with Karen's voice, clear yet powerful, leaves audiences mesmerised. The duo have been touring their show, signifying Paul's Staffordshire heritage and Karen's German humour, around the world. "I've never seen our audience so spellbound!" (Bedworth Folk Club promoter). "Great show!" (Graham Norton). "A first-class experience." (Bietigheimer Zeitung). A memorable performance of great music, fun and the odd German 'joke'. Not to be missed!
27 Aug 14:30 (1:00) £10.00 (£8.00); family £6.00pp (total £24.00)
BOX OFFICES: AMC / FRINGE
---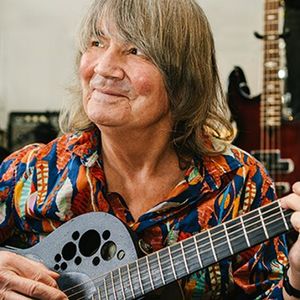 Scottish singer-songwriter, based in Sweden, finally back home. Returning to what he was first renowned for, solo performances (two of this time), Billy's accompanying himself with his inimitable guitar playing. These two shows feature recent original material written during two years of restrictions, old favourites (covers and Billy's own songs) from a catalogue spanning 60 years. This will be Billy's 11th appearance at the Edinburgh Festival Fringe and his 7th at the AMC. Folk-n-country, rock-n-blue. Roll-up, roll-up, all o'-you. Get your tickets, form a queue. Billy's only passing through.
20 Aug 17:30 (1:00)
27 Aug 16:00 (1:00)
Both shows £10.00 (£8.00); £8.00 (unemployed, disabled, under 18, over 60); family £7.00pp (total £28.00)
BOX OFFICES: AMC / FRINGE
---
Acoustic Sting
GUS BOYD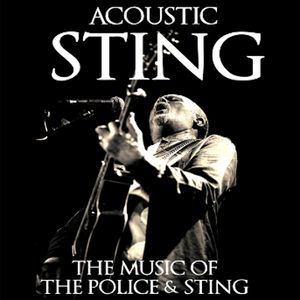 After three sell-out shows on the Fringe (AMC 2016/2017/2018), Gus Boyd returns to the touring circuit with a brand new show performing songs from Police and Sting's solo albums. One guitar, one voice offering superbly crafted interpretations of all the iconic classic tunes with a fresh percussive twist. With a similar vocal timbre and range to Sting, Gus delivers with passion and power; songs such as Roxanne, Fields of Gold, Desert Rose, Message In A Bottle, Fragile, Every Breath You Take, Walking On The Moon, Englishman In New York... Yet another of Gus's shows not to be missed!
27 Aug 17:30 (0:50) £13.00 (£12.00); £10.00 (unemployed, over 60)
BOX OFFICES: AMC / FRINGE
---
Acoustic Mac
THE BOYDS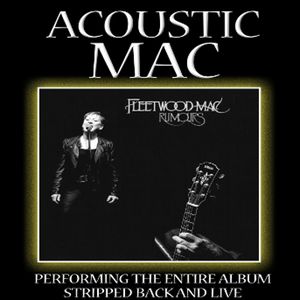 Unique! One night only! Europe's only acoustic show of Fleetwood Mac's Rumours album in its entirety. Edinburgh Fringe Award winners with two sell out shows in 2017 and 2018. With a voice akin to both Stevie Nicks and Christine McVie, Liz Boyd's voice range and sensitivity coupled with husband Gus's high range voice, percussive guitar style and chord voicings, all create a rich, unique soundscape. Now enjoy these re-worked, stripped back versions of favourite songs. Sweet, tight, two-part harmonies used in lovely, creative arrangements of Don't Stop, The Chain, Go Your Own Way, Songbird, Dreams, Second Hand News...
27 Aug 19:00 (0:45) £13.00 (£12.00); £10.00 (unemployed, over 60)
BOX OFFICES: AMC / FRINGE
---
Across an Irish Indian Sea
ABSOLUTELY LEGLESS and
BALBIR SINGH DANCE COMPANY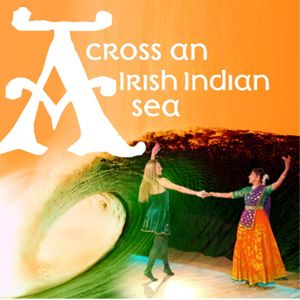 Taking its starting point from the folk song The Water is Wide, this is a foot-stomping, exhilarating experience of Irish folk dance and music combined with the classical North Indian dance style Kathak. Absolutely Legless and Balbir Singh Dance Company present an extravaganza of stories, dance and music. The two companies were the highlight of Sharjah Cultural Festival in the UAE and featured on Al Jazeera TV with United Folk. This multicultural show highlights the beauty of the two dance styles and live music, creating a magical experience for dance and music enthusiasts alike.
27 and 28 Aug 20:30 (1:00) £12.00 (£10.00)
BOX OFFICES: AMC / FRINGE
---
Arthur and The Scattered Notes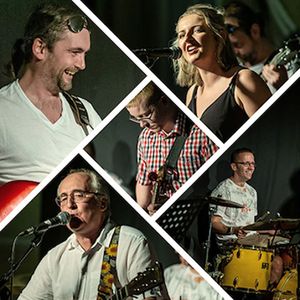 Local band The Scattered Notes will perform songs from their continually expanding repertoire. Their latest EP "And Birds Will Sing Again" features four brand new songs that have received positive reviews. You can listen to the EP at https://www.thescatterednotes.com. With Caitlin and Arthur on vocals backed by Ross, Duncan and Stuart, they are now working on their next album of original songs. If you like quality songs, good singing and listening to a good band you will enjoy this show.
28 Aug 14:30 (1:00) £12.00 (£10.00); family £8.50pp (total £34.00)
BOX OFFICES: AMC / FRINGE
---
The Strange Valentines - Nova Scotian Folk Duo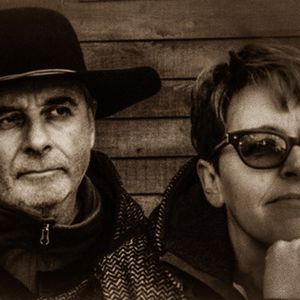 The Nova Scotian folk duo blend acoustic instrumentation and their signature stunning two-part harmonies to tell provocative stories, choosing modern tales of human experience, as well as ancient traditional songs as interpreted on Nova Scotian shores. Comprised of David Farrell, an accomplished guitarist from Australia (whose previous life found himself opening for INXS and Canned Heat) and Janet Mills, a native Nova Scotian kitchen musician, combine forces in an interesting, contemporary folk blend. Live shows are honest, moving, and humorous, connecting with audiences both musically and in their banter-filled show leaving a deeply imprinted experience.
28 Aug 16:00 (1:00) £11.00 (£9.00); : £8.00 (students, unemployed, disabled, under 18); family £7.00pp (total £28.00)
BOX OFFICES: AMC / FRINGE
---
TOP OF PAGE :: HOME PAGE :: SHOW GRID
---