---
WEEK 2: MONDAY 15 TO SUNDAY 21 AUGUST 2022
SHOWS THIS WEEK (scroll down): Andrew Leslie Music Ensemble :: Archie Fisher :: Billy Jones :: Brack'n'File :: Baul, Troubador and Verses on Love, Lust and Flame :: BrÒg :: Chloe Matharu :: Clive Gregson :: Colin Clyne :: Konkoba :: Kunfetaga :: Michael Antony Austin :: N'zrama Show :: North Sea Gas :: Paul Brown :: Phamie Gow :: Ross Whyte :: Savourna Stevenson and Steve Kettley :: Scarbados :: The Springbank Voyage :: Tangled Up In The Blues
Shows below are listed chronologically.
---
Scarbados
NORTHERN EDGE THEATRE COMPANY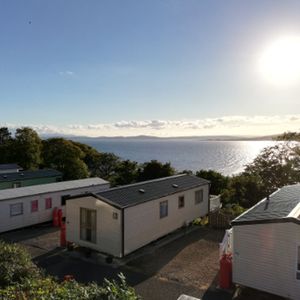 Welcome to Scarbados! Written and directed by Sam Milnes, brand-new comedy-drama Scarbados is a play about love, life, grief, hope, relationships. and fish and chips! On Shazza and Vicky's annual caravanning holiday, locals and holiday-makers attend the same seaside bar, and their lives intertwine in ways none of them imagined. Will Jen and Alex get their romantic getaway? Will Shazza get the chance of motherhood she so desperately craves? Can Ian overcome his past demons? And most importantly. Will Vicky find her man?! Come and join us for a night out at the seaside like no other!
13, 14 Aug 22:00 (1:00), £12.00
15 Aug 14:30 (1:00), £12.00
BOX OFFICES: AMC / FRINGE
---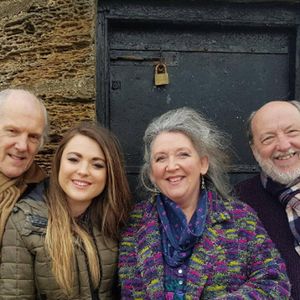 Returning for their seventh year at the Fringe, and celebrating 10 years together, the band features the amazing voices of grandmother (Maureen Brack) and granddaughter (Amy Baillie) on a wide range of material including classic songs from the Americana era of the 60's and 70's. Ably abetted by the versatility of bassist Rick Nickerson and well-known Edinburgh guitarist Tony Mitchell (both formerly with Rankin File) performing a selection of instrumentals.  Amy has featured on BBC Alba, supported major Scottish acts such as Donnie Munro, Skerryvore, Scocha, and performed at major music festivals. Also featuring fiddler Sarah Brown.
15 Aug 17:30 (1:00) £12.00 (£10.00); £8.00 (disabled)
BOX OFFICES: AMC / FRINGE
---
The Springbank Voyage
BARRY NISBET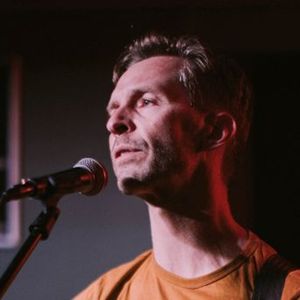 Join a 21st Century sea-journey exploring joy, sadness and solace through songs and tunes of Barry Nisbet, acclaimed Shetland songwriter, fiddler and sailor. "A Bright Ray of Sunshine' is magnificent" (***** RnR magazine review of Barry's 2018 debut album). Playing music that is firmly placed in the modern world, Barry's roots are traditional, with a fiddle-playing and songwriting background. As one of the famous Cullivoe Fiddlers, Barry plays a regional style of Shetland music, and gained a Dundee Musicians Award in 2016. As a tall ship captain, he has sailed the Pacific and Atlantic Oceans.
15, 16 Aug 20:30 (1:00) £10.00 (£7.00)
BOX OFFICES: AMC / FRINGE
---
Paul Brown Sings Andy Williams
PAUL BROWN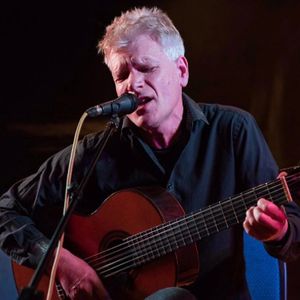 Paul Brown Sings Andy Williams is a solo acoustic concert showcasing many of Andy Williams' greatest hits. Packed with much loved songs such as Moon River, Can't Take My Eyes Off You, Solitaire and Can't Get Used To Losing You, Paul performs these timeless classics with his acclaimed classical guitar playing in a celebration of one of the world's greatest light music entertainers.
16, 18 Aug 16:00 (1:00) £8.00 (£6.00); family £6.00pp (total £24.00)
BOX OFFICES: AMC / FRINGE
---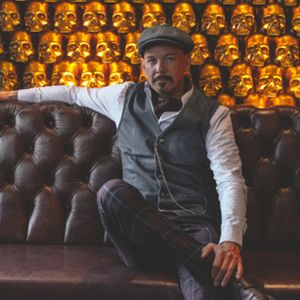 Fringe / AMC debut by singer/songwriter Michael Antony Austin. From Newcastle Upon Tyne but now Germany-based Michael presents an intimate performance of songs including tracks from his latest (4th) solo album "It's Not The Years It's The Mileage". Recorded and mixed in Scotland by Gordon McNeil (GUN, Supernaturals), the album includes contributions from Charlotte Printer/bass (Skipinnish), James Prime/piano (Deacon Blue), Derek Fleming/e-guitar (Ian Donaldson). Michael is long established in Germany and Europe as the frontman for tribute acts 'Queen May Rock' and 'Natalia Posnova's Queen Rhapsody'…
15 Aug 7:00pm (1:00) £10.00
BOX OFFICES: AMC / FRINGE (in preparation)
---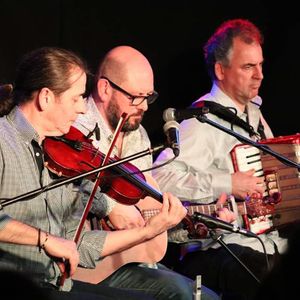 Jigs, reels, airs and beautiful songs from the Scots tradition by three of Scotland's finest musicians. BrÒg features legendary piper Gary West on pipes, whistles, vocals and guitar, virtuoso fiddler Greg Borland on fiddle and bass, and the sensational Sandy Brechin on accordion. Gary plays with the famous Atholl Highlanders, is the presenter of BBC Radio Scotland's "Pipeline", ex-Ceolbeg, Caledon and Clan Alba. Greg plays with Other Roads, Burach, ex-Caledon and Kathryn Tickell Band. Sandy plays with The Jimi Shandrix Experience, The Sandy Brechin Band, Burach, and a host of other bands.
16, 23 Aug 19:00 (1:00) £14.00 (£12.00)
BOX OFFICE: AMC / FRINGE
---
N'zrama Show
N'ZRAMA d'ABIDJAN
THIS SHOW HAS BEEN CANCELLED ON AUGUST 14 AND 17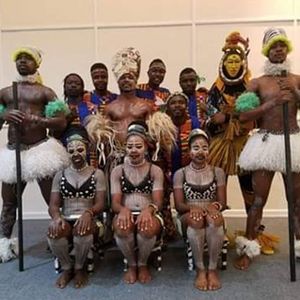 N'zrama presents exuberant, vibrant, energetic and lively performances of traditional and contemporary dance from several regions of West Africa's Ivory Coast. Evocative sounds are created by rhythmic traditional drums, flutes and the toéwu, a unique, modern single stringed instrument. The star of the show, Assiny Toé, will play the toéwu which he invented; the instrument stands out while blending with the sounds surrounding it. The lead percussionist will play three drums while a girl plays the traditional Ivorian flute. A beautiful show featuring the traditional culture of West Africa. A Fringe AMC debut and this you will love!
14, 19 Aug 14:30 (1:00)
17, 21 Aug 16:00 (1:00)
All shows £15.00 (£12.00); family £11.00pp (total £44.00); £11.00 disabled
BOX OFFICES: AMC / FRINGE
---
Kunfetaga and Talking to Mum
N'ZRAMA d'ABIDJAN
THIS SHOW HAS BEEN CANCELLED ON AUGUST 14 AND 17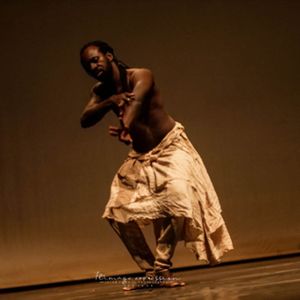 Kunfetaga means 'wandering'; it becomes an emotion then a character. "What is the worst thing to happen to you?" prompts the revelation of a four year-old's painful death when doctors were on strike. The dancer heals, grieves, asks: what is the worst thing to happen to you? Women cook, do housework but, here's a young African who did the 'woman's work'. Now, an adult, artist and father with culinary skills exceeding young women's he combines dance and cooking; a maternal tribute. The ingredients dance, the body's dialogue, touches, rubs, speaks an unexpected language.
14 Aug 13:00 (1:00)
17 Aug 17:30 (1:00)
19 Aug 16:00 (1:00)
21 Aug 14:30 (1:00)
All shows £12.00 (£10.00); £9 (students, unemployed, disabled, under 18); family £8.50pp (total £34.00)
BOX OFFICES: AMC / FRINGE
---
Baul, Troubador and Verses on Love, Lust and Flame
SAUDHA SOCIETY OF POETRY AND INDIAN MUSIC
Directed by poet Ahmed Kaysher, this production offers the ecstasy and sublime beauty of Indian Vaishnav, Baul and Troubadour music with its interpretation through a haunting presentation of Sufi, Bengali and Greek poetry e.g. Rumi, Hafez, Tagore, Cavafy.
Hosted by Saudha, a leading UK platform for Indian classical and global music and literature, the event features leading singers, musicians, dancers and elocutionists including  Erik Schelander, Shree Ganguly, Poppy Shahnaz, Shamsuzzoha etc.
Saudha's work has been critically acclaimed by prominent musicologists, musicians and art-critics, specially its ground-breaking production Frida Kahlo through Indian classical music at Royal Albert Hall, Sound of Soul at the SouthBank Centre, Raag Chayanaut through Bach's Goldberg Variation at the House of Commons as well as the theatre production called Waste Land and The Rebel as part of the centenary celebration of T.S.Eliot's the Waste land and Kazi Nazrul Islam's The Rebel.
17 Aug 19:00 (1:00) £10.00 (£8.00); £7.00 (students, disabled, over 60); family £6pp (total £24.00)
BOX OFFICES: AMC / FRINGE
---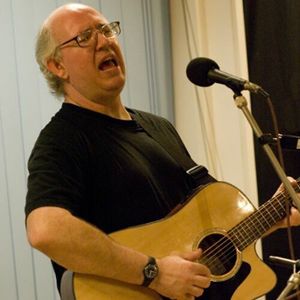 Clive Gregson returns to AMC displaying the songwriting craft that has impressed music industry giants, critics and discerning listeners alike. From 1980s indie-pop to folk-rock, from all electric to solo acoustic to world-renowned singer, musician, record producer. Clive has featured on countless albums, had songs recorded by a variety of stars, toured with stellar musical line-ups and is included in Guitar Player's "1000 great guitarists". Soon to retire from solo touring. All the way from Manchester via Texas, USA to Edinburgh, always a special treat when Clive Gregson takes to the stage, "...a class act" (Sheffield Telegraph).
17 Aug 20:30 (1:00) £12.50 (£10.50)
BOX OFFICES: AMC / FRINGE
---
Konkoba: My Environment, My Life
ART CENTER FODEBA KEïTA
THIS SHOW HAS BEEN CANCELLED ON AUGUST 18, 20, 27, 28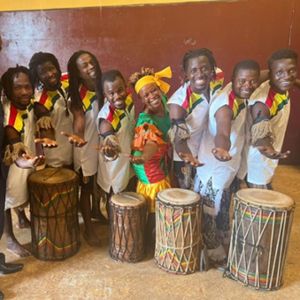 Konkoba, from Upper Guinea, is a rhythm used to encourage farm workers as they toil with the daba (hoe) in the fields. It can be used to honour a powerful, rich farmer by the Malinke and Susu people of West Africa. A hard working and successful person might be called 'Konkoba'. The main language of the region is Malinke spoken by over 3,000,000 people and was the language of court and government of Mali Empire which, in the C14th-15th, was the largest, wealthiest West African empire. The region has a rich history.
18 Aug 17:30 (1:00) CANCELLED
20 Aug 14.30 (1:00) CANCELLED
27, 28 Aug 13:00 (1:00) CANCELLED
Prices for all shows £12.00 (£10.00); £8 (students, Disabled, Under 18, Over 60); family £8.50pp (total £34.00)
BOX OFFICES: AMC / FRINGE
---
TOP OF PAGE :: HOME PAGE :: SHOW GRID
---
Phamie Gow: Harp Originals
PHAMIE GOW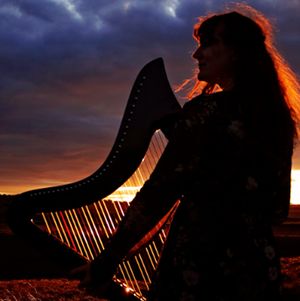 One of Scotland's most gifted and versatile composer/performers, internationally celebrated multi-instrumentalist and singer Phamie Gow offers a rare chance to listen close-up as she shares her innovative compositions on harp, intertwined with entertaining stories. With music ranging through classical, Celtic, folk and beyond, Phamie has performed with music notables including Ray Davies and Alan Stivell, and at venues including New York's Carnegie Hall, the opening of the Scottish Parliament and the closing ceremony for London Olympics. "Breathtaking" (Living Tradition), "full of melody and surprise" (Philip Glass), "One of The Great Composers" (Classic FM).
18, 22 Aug 19:00 (1:00) £15.00 (£13:00); £12.00 (students, disabled, under 18, over 60)
BOX OFFICES: AMC / FRINGE
---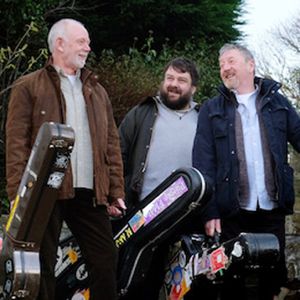 North Sea Gas are a much-travelled professional trio. They return to their native city to sing songs old and new from past and present albums, playing guitars, banjo, fiddle, bouzouki, bodhran and with their renowned three-part harmonies. Add in a good sprinkling of humour and they ensure an entertaining show of Scottish folk music.  A night to remember!
13, 18, 20, 25 Aug 20:30 (1:00), £13.00 (£11.00); £10.00 under 18, over 60
BOX OFFICES: AMC / FRINGE
---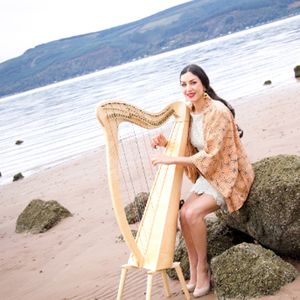 Chloe Matharu is a singer-songwriter and Celtic harpist from Inverclyde. Her songs draw on her experience as a Navigational Officer in the Merchant Navy sailing around the world on oil tankers. Her thoughtful and sensitive song-writing offers an insight into the modern seafarer's life. Chloe's voice when coupled with her harp playing forms a haunting combination perfectly suited to the reflective nature of her material. "A voice of milk and honey" (Anais Mitchell). Chloe will be sharing songs from her album, Small Voyages, which will be released in September 2022 and is available to preorder from Bandcamp.
19 Aug 17:30 (1:00) £12.00 (£10.00); family £8.50pp (total £34.00); £8 (under 18)
BOX OFFICES: AMC / FRINGE
---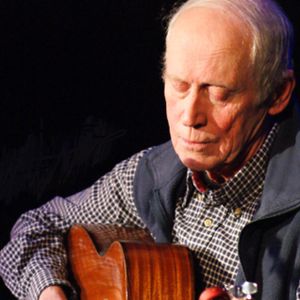 "One of Britain's finest song interpreters" (Sing Out). "...seems like Archie invented Scottish folk" (Boston Globe). From a singing Scots family (sisters Ray and Cilla were both professional singers) and known for superbly judged guitar accompaniments, Archie has long been a most highly regarded and respected Scottish folk-singer. He was inducted into the Scots Traditional Music Hall of Fame (2006) and received an MBE for services to traditional music (2007). Along with a stellar international performing career spanning five decades, for 27 years Archie presented BBC Radio Scotland's award-winning programme, Travelling Folk.
19, 20 Aug 19:00 (1:00) £12.00 (£10.00); family £9.00pp (total £36.00)
BOX OFFICES: AMC / FRINGE
---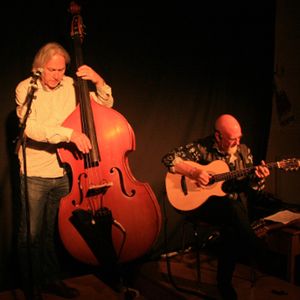 A concert of original and traditional acoustic music from these indefatigable Fringe and AMC regulars. Come and enjoy once again the eclectic mix of original compositions by Andrew Leslie and some weel kent tunes. Songs and instrumentals played in various styles with influences ranging from americana through classical and folk, Scottish trad and blues covers. "Nice picking, Mr. Leslie" (Tristan Seume). "Bravo" (Peter Price). "Great playing" (Chas Mckenzie).
19 Aug 20:30 (1:00) £10.00 (£7.00)
BOX OFFICES: AMC / FRINGE
---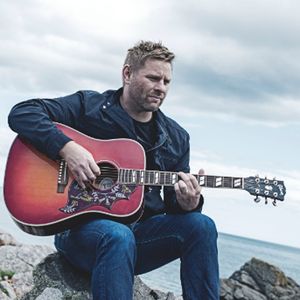 Internationally acclaimed award-winning singer-songwriter, Colin Clyne has a remarkable way of cutting straight through to the heart of his listeners' emotions. Clyne is a versatile, acoustic artist whose style is a mix of Americana, contemporary folk, spiced with country and blues influences. He is comfortable spinning off an upbeat folk ditty or a heartening dose of roots melancholy. With a passion for songwriting, Clyne's story-like lyrics and original melodies expose a truly sensitive artist whose distinctive vocal tones have the power to provoke a profound response.
20 Aug 16:00 (1:00) £10.00 (£8.00)
BOX OFFICES: AMC / FRINGE
---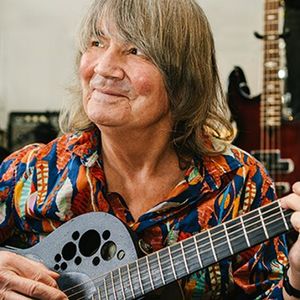 Scottish singer-songwriter, based in Sweden, finally back home. Returning to what he was first renowned for, solo performances (two of this time), Billy's accompanying himself with his inimitable guitar playing. These two shows feature recent original material written during two years of restrictions, old favourites (covers and Billy's own songs) from a catalogue spanning 60 years. This will be Billy's 11th appearance at the Edinburgh Festival Fringe and his 7th at the AMC. Folk-n-country, rock-n-blue. Roll-up, roll-up, all o'-you. Get your tickets, form a queue. Billy's only passing through.
20 Aug 17:30 (1:00)
27 Aug 16:00 (1:00)
Both shows £10.00 (£8.00); £8.00 (unemployed, disabled, under 18, over 60); family £7.00pp (total £28.00)
BOX OFFICES: AMC / FRINGE
---
Tangled Up in the Blues: The blues of Bob Dylan
JOHN CARNIE and SPIDER MacKENZIE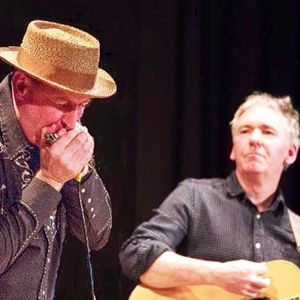 John Carnie and Spider Mackenzie explore Dylan's bluesier side, which has influenced half of his cannon of over 500 songs, as well as interpretations of his other classics. John Carnie is the author of the Scottish Guitar Book and Spider Mackenzie is one of UK's top blues harmonica players. "Spider is clearly a virtuoso harmonica player" (Blues Matters magazine). "Carnie is an incredibly talented musician" (UK Guitar show). "An exposition of fleet-fingered guitar flatpicking that swings like a cat' (Scotsman). "Mackenzie has a sensitive virtuosity and imagination" (Sunday Times).
20 Aug 22:00 (1:00) £12.00 (£10.00); £8.00 (students, unemployed, disabled, under 18)
BOX OFFICES: AMC / FRINGE
---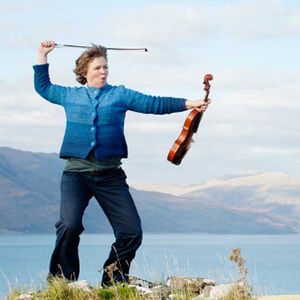 "Her voice can stop the clock" (Scotsman). The recipient of six national music awards. With her deep bardic heritage and masterful Celtic courage she "... opens her throat in a spirit of belonging that is ancient and modern and life affirming for all of us."(Herald). Expect songs, stories and audience collaboration. A masterful musician and storyteller on voice and viola. "Consummate visionary musicianship" (Herald).
9 Aug 19:00 (1:00)
10, 21, 23, 25 Aug 17:30 (1:00)
All shows: £12.50 (£10.00); family £8.50pp (total £34.00); under 18 or unemployed £7.50
BOX OFFICES: AMC / FRINGE
---
Savourna Stevenson and Steve Kettley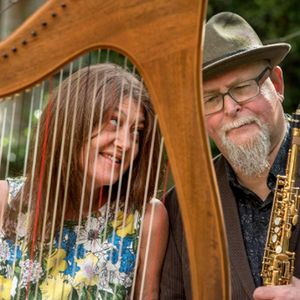 Clarsach virtuoso Savourna joins forces with saxophonist Steve, previewing their Cooking Vinyl CD. Savourna and old friend saxophonist Steve, showcase her compositions -a dynamic blend of haunting melodies, pulsating rhythms, stirring improvisations; daring yet accessible. Savourna is known for breaking stylistic barriers between musical genres while maintaining her Scottish roots; collaborations with such as Aly Bain, Eddi Reader and Toumani Diabate; and acclaimed for her recent orchestral and choral works. Steve leads several groups playing his original music, has composed extensively for the theatre and performs regularly with former Scottish national poet Liz Lochhead.
14, 21 Aug 19:00 (1:00) £11.00 (£ 9.00)
BOX OFFICE: AMC / FRINGE
---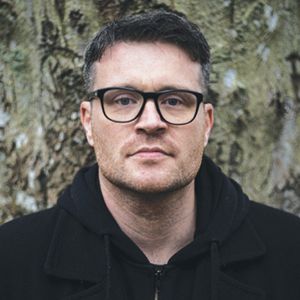 Ross performs tracks from his new album, Provenance, a collection of works for piano and electronics themed around origins and lineage and what is lost and gained when music and anything else goes through a filtering process. Drawing from a selection of 17th- and 18th-century Gaelic melodies, this performance combines folk, jazz, contemporary classical and ambient electronica.
21 Aug 20:30 (0:45) £10.00 (£8.00)
BOX OFFICES: AMC / FRINGE
---
TOP OF PAGE :: HOME PAGE :: SHOW GRID
---