---
WEEK 1: TUESDAY 9 TO SUNDAY 14 AUGUST 2022
SHOWS THIS WEEK (scroll down): Alex Yellowless Hot Club Quartet :: Auld Toon Shuffle (Jim and Susie Malcolm) :: Donald WG Lindsay :: Dougie MacKenzie and Brian Miller :: Folk & Americana (Charlie Harrigan) :: Hoolet :: Jack Badcock :: Jeremy Dion :: Kunfetaga :: Linda Moylan :: Maggie MacInnes and Anna Massie :: Mairi Campbell :: Metaverse 4/20 (Katya Kan) :: N'zrama Show :: North Sea Gas :: Romy Wymer :: Savourna Stevenson and Steve Kettley :: Scarbados :: Violate (musically)! :: World Class Blues (Paul Harrison and Spider MacKenzie)
Shows below are listed chronologically.
---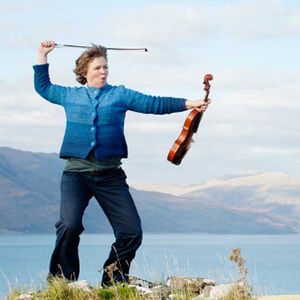 "Her voice can stop the clock" (Scotsman). The recipient of six national music awards. With her deep bardic heritage and masterful Celtic courage she "... opens her throat in a spirit of belonging that is ancient and modern and life affirming for all of us."(Herald). Expect songs, stories and audience collaboration. A masterful musician and storyteller on voice and viola. "Consummate visionary musicianship" (Herald).

9, 10, 21, 23, 25 Aug 17:30 (1:00)
All shows: £12.50 (£10.00); family £8.50pp (total £34.00); under 18 or unemployed £7.50
BOX OFFICES: AMC / FRINGE
---
Maggie MacInnes with
Anna Massie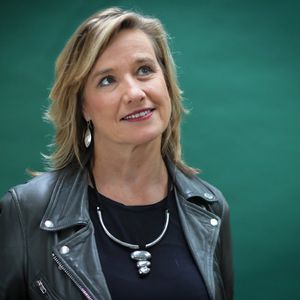 Following her sell-out performance last year at AMC @ UCC, singer/celtic harp player, Maggie MacInnes, returns to the Fringe at the AMC to sing Gaelic songs from her family tradition. Maggie comes from a long line of singers from the Island of Barra in the Outer Hebrides and learned most of her songs from her mother, the highly acclaimed traditional singer, Flora MacNeil MBE. Maggie has released six solos CDs and travelled widely with her music in Europe, USA and Canada. She will be joined by one of Scotland's finest guitarists, Anna Massie.
9 Aug 20:30 (1:00) £12.00 (£10.00); family £8.50pp (total £34.00)
BOX OFFICES: AMC / FRINGE
---
Romy Wymer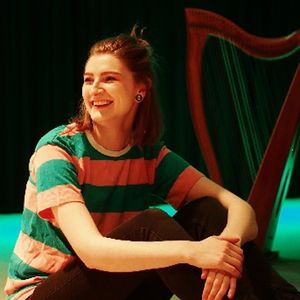 Up-and-coming harpist Romy Wymer presents captivating, solo compositions, traditional tunes from Scotland and Netherlands in her Fringe/AMC debut. Romy's unique, innovative style and sensitive playing earned her the Audience Award and second place at the World Harp Competition (2021). She was a semi-finalist in the BBC Young Traditional Musician of the Year (2022). "The highly adept composition stylings of Wymer display a close knowledge of the clarsach and an admirable musicality in her writing, which is both deftly paced and mindfully arranged .a joyous capturing of sound which I cannot recommend highly enough" (Sandy Power, The Music Files).
10 Aug 19:00 (1:00) £10.00 (£8.00)
BOX OFFICES: AMC / FRINGE
---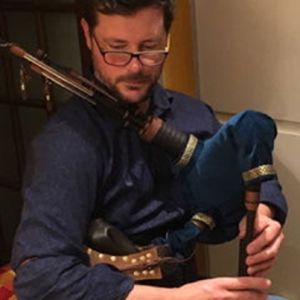 Best known as the developer of the innovative 'Lindsay System', which extends the range of the Scottish smallpipes from one octave to three, Donald WG Lindsay returns to Scotland this summer following three years on Ascension Island (South Atlantic) with his family. Although best known for his work on the smallpipes, Donald is also a noted singer of traditional Scots songs, his interpretations of which have attracted the admiration of Alasdair Roberts (Furrow Collective), Iggy Pop and many others. "...beautifully played 12-string ...the whole record is really good." (Iggy Pop, BBC Radio 6 Music 'Confidential')
11 Aug 19:00 (1:00) £10.00 (£8.00)
BOX OFFICES: AMC / FRINGE
---
Jack Badcock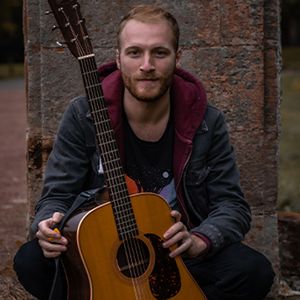 Veteran performer, singer and guitarist, Jack Badcock, toured extensively on four continents, predominantly as frontman and founding member of renowned world-folk band Dallahan. A finalist in the BBC Young Traditional Musician of the Year Award, his 2021 EP, The Driftwood Project. was nominated for Original Work of the Year at the BBC Scots Music Awards. Jack's solo material reveals an astute songwriting craft in an exploration of human history, cosmology, personal experiences and profound questions all delivered with a musical sensitivity clearly influenced by American folk, funk, soul music as much as traditional music from Britain and Ireland.
11 Aug 20:30 (1:00) £12.00 (£10.00)
BOX OFFICES: AMC / FRINGE
---
Violate (Musically)!
TABBY, COMMUNIC'ART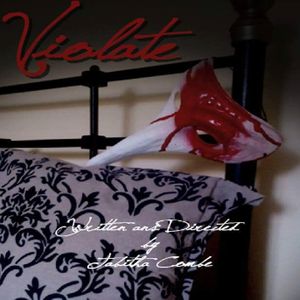 "The world is a dangerous place, not because of those who do evil, but because of those who look on and do nothing" (Albert Einstein). Communic'Art association in partnership with SVS France (stop violences sexuelles) present Violate, a powerful solo performance art piece which seeks to bring to the fore a subject which is all too often ignored: the physical and psychological damage of rape across the world. The show is both educational and a very moving work of performance art. Incorporating original music, poetry and acting, to put across artistically a very tough subject.
12 Aug 17:30 (1:00) £10.00 (£5.00)
13 Aug 14:30 (1:00) £10.00 (£5.00)
BOX OFFICES: AMC / FRINGE
---
Auld Toon Shuffle
JIM and SUSIE MALCOLM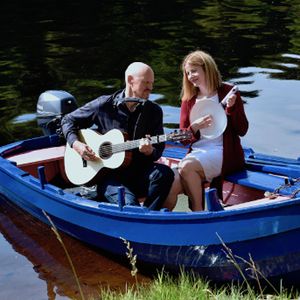 For 30 years, Jim Malcolm has been the ultimate Scots troubadour, taking the songs of Scotland and his prizewinning compositions around the UK and to almost every state in the USA. His voice is among the finest in Scotland, and his mellifluous guitar playing is the perfect accompaniment. He plays mouthorgan to a standard you'll rarely hear. An award-winning traditional singer herself, Jim's wife Susie sings songs from the North East of Scotland and has a penchant for ballads. Their duo album, The Berries, was described as "a masterclass in Scottish traditional song" (Celtic Music Radio).
12 Aug 19:00 (1:00) £12.00 (£10.00)
BOX OFFICES: AMC / FRINGE
---
Alex Yellowlees Hot Club Quartet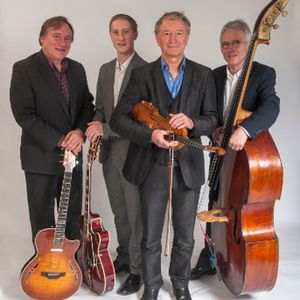 Stephane Grappelli-style violinist Alex Yellowlees, virtuoso guitarists Ged Brockie and Mike Nisbet and wonderful double bassist Kenny Ellis. Truly inspirational, intoxicating Hot Club swing jazz, laced with Latin rhythms and naturally, some Celtic gypsy flair! "Brilliant, don't miss them! Outstanding jazz musicianship" (Turin International Jazz Festival).  "They will swing you into good health!" (BBC Radio 3). "Alex Yellowlees is little short of masterful. His tone and phrasing are out of the top drawer. Simply a must-see, come and hear them for yourself!" (Scotsman)
12 Aug 20:30 (1:00) £10.00 (£8.00)
BOX OFFICES: AMC / FRINGE
---
Folk & Americana: From Scotland and The Heart
CHARLIE HARRIGAN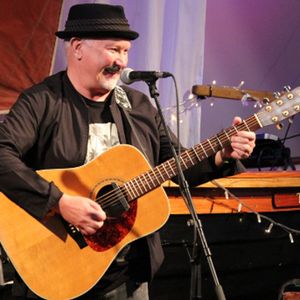 "the voice of Charlie Harrigan is one of rough silk enhanced by a gracious sentimental charm" (Liverpool Sound & Vision); "messages that strike home every time" (Folk World). An hour of introspection through some familiar, some not so, songs delivered with finesse, good humour and humility. Originally from the fair town of Paisley via Canada and throughout Europe; Charlie's voice and guitar will take you back in time to Greenwich Village in 1960s and back home again today.
13 Aug 16:00 (1:00) £12.00 (£10.00)
BOX OFFICES: AMC / FRINGE
---
TOP OF PAGE :: HOME PAGE :: SHOW GRID
---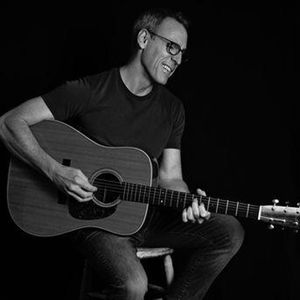 Award-winning singer-songwriter Jeremy Dion makes his Fringe debut! All the way from Boulder, Colorado, Jeremy is known for his passionate performances, insightful lyrics, and masterful guitar work. Calling upon influences like Paul Simon, Jerry Garcia, and John Denver, Jeremy's blend of folk, bluegrass and Americana weaves intricate melodies with heartfelt storytelling. Dion's open-hearted nature and engaging stage presence leaves audiences feeling connected, hopeful, and likely humming a few tunes.
13 Aug 17:30 (1:00) £10.00 (£8.00); family £8.00pp (total £34.00); £7 (students, unemployed, disabled, under 18)
BOX OFFICES: AMC / FRINGE
---
World-Class Blues and Folk With a Dash of Jazz
PAUL HENDERSON and SPIDER MacKENZIE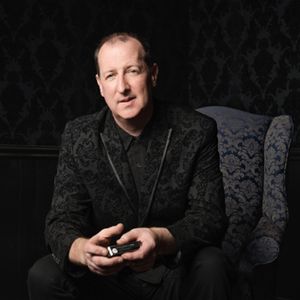 An aural delight of soulful, melodic jazzy-blues, pop & folk-blues to shake your tail-feather. Boogie-blues is promised from two renowned musicians. Spider regularly performs and records across Europe and in the USA. "Sensitivity, virtuosity and imagination" (Sunday Times on Spider). "Massively exciting, naturally talented harmonica player" (Blues in Britain). Paul has worked as a session musician for many bands. His tasteful expertise has been used on numerous TV series and specials and he has shared stages with many notables including: Jools Holland, Martin Taylor and Texas.
13 Aug 19:00 (1:00) £13.00 (£11.00), family £10.00pp (total £40.00)
BOX OFFICES: AMC / FRINGE
---
North Sea Gas are a much-travelled professional trio. They return to their native city to sing songs old and new from past and present albums, playing guitars, banjo, fiddle, bouzouki, bodhran and with their renowned three-part harmonies. Add in a good sprinkling of humour and they ensure an entertaining show of Scottish folk music.  A night to remember!
13, 18, 20, 25 Aug 20:30 (1:00), £13.00 (£11.00); £10.00 under 18, over 60
BOX OFFICES: AMC / FRINGE
---
Scarbados
NORTHERN EDGE THEATRE COMPANY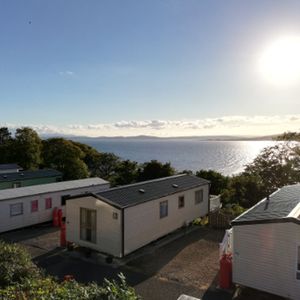 Welcome to Scarbados! Written and directed by Sam Milnes, brand-new comedy-drama Scarbados is a play about love, life, grief, hope, relationships. and fish and chips! On Shazza and Vicky's annual caravanning holiday, locals and holiday-makers attend the same seaside bar, and their lives intertwine in ways none of them imagined. Will Jen and Alex get their romantic getaway? Will Shazza get the chance of motherhood she so desperately craves? Can Ian overcome his past demons? And most importantly. Will Vicky find her man?! Come and join us for a night out at the seaside like no other!
13, 14 Aug 22:00 (1:00), £12.00
15 Aug 14:30 (1:00), £12.00
BOX OFFICES: AMC / FRINGE
---
Kunfetaga and Talking to Mum
N'ZRAMA d'ABIDJAN
THIS SHOW HAS BEEN CANCELLED ON AUGUST 14 AND 17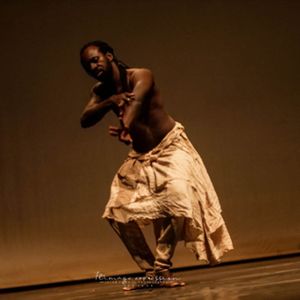 Kunfetaga means 'wandering'; it becomes an emotion then a character. "What is the worst thing to happen to you?" prompts the revelation of a four year-old's painful death when doctors were on strike. The dancer heals, grieves, asks: what is the worst thing to happen to you? Women cook, do housework but, here's a young African who did the 'woman's work'. Now, an adult, artist and father with culinary skills exceeding young women's he combines dance and cooking; a maternal tribute. The ingredients dance, the body's dialogue, touches, rubs, speaks an unexpected language.
14 Aug 13:00 (1:00)
17 Aug 17:30 (1:00)
19 Aug 16:00 (1:00)
21 Aug 14:30 (1:00)
All shows £12.00 (£10.00); £9 (students, unemployed, disabled, under 18); family £8.50pp (total £34.00)
BOX OFFICES: AMC / FRINGE
---
N'zrama Show
N'ZRAMA d'ABIDJAN
THIS SHOW HAS BEEN CANCELLED ON AUGUST 14 AND 17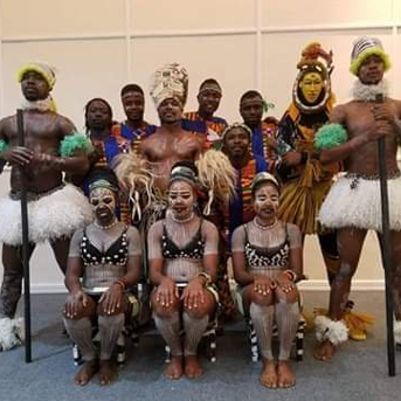 N'zrama presents exuberant, vibrant, energetic and lively performances of traditional and contemporary dance from several regions of West Africa's Ivory Coast. Evocative sounds are created by rhythmic traditional drums, flutes and the toéwu, a unique, modern single stringed instrument. The star of the show, Assiny Toé, will play the toéwu which he invented; the instrument stands out while blending with the sounds surrounding it. The lead percussionist will play three drums while a girl plays the traditional Ivorian flute. A beautiful show featuring the traditional culture of West Africa. A Fringe AMC debut and this you will love!
14, 19 Aug 14:30 (1:00)
17, 21 Aug 16:00 (1:00)
All shows £15.00 (£12.00); family £11.00pp (total £44.00); £11.00 disabled
BOX OFFICES: AMC / FRINGE
---
Dougie Mackenzie and Brian Miller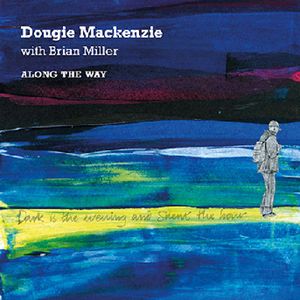 Dougie is a fine traditional singer, drawn to Scots ballad language and the stories it carries to us from the past. He is well-known from appearances at many Scottish and English festivals over the years and has won innumerable traditional singing competitions. Brian, accompanist on Dougie's debut Greentrax CD "Along the Way", is a Scottish singer and guitarist with extensive performing and recording credits including with his daughter Siobhan Miller and many others. More recently Brian was in the cast of the very popular World War 1 show "Far, Far From Ypres".
14 Aug 16:00 (1:00) £12.00 (£10.00)
BOX OFFICES: AMC / FRINGE
---
Metaverse 4/20
KATYA KAN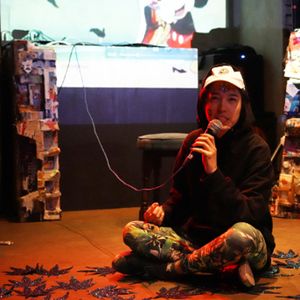 Kan's "Metaverse 4/20" explores contrived elitism and the consequences of an academic upbringing against a lockdown backdrop. It recounts the story of an Eton-schooled cannabis dealer, whom the artist investigated in Spring 2020. He would sit for 7 hours a day in his bathtub and read conspiracy posts by tofologist, Abbie Richards. As the psychedelic effect peters out, the performance ends indefinitely: spectators are left in a liminal state. Will the narrator sabotage her wellbeing to unshackle this troubled, racially ignorant character following an empathetic drive or will she leave him wallowing in his cannabis addiction and depression?
14 Aug 17:45 (0:25) £10.00 (£5.00); family £7.50pp (total £30.00); £7 (students, unemployed, disabled)
BOX OFFICES: AMC / FRINGE
---
Savourna Stevenson and Steve Kettley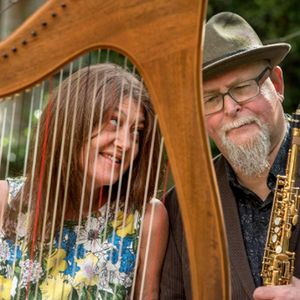 Clarsach virtuoso Savourna joins forces with saxophonist Steve, previewing their Cooking Vinyl CD. Savourna and old friend saxophonist Steve, showcase her compositions -a dynamic blend of haunting melodies, pulsating rhythms, stirring improvisations; daring yet accessible. Savourna is known for breaking stylistic barriers between musical genres while maintaining her Scottish roots; collaborations with such as Aly Bain, Eddi Reader and Toumani Diabate; and acclaimed for her recent orchestral and choral works. Steve leads several groups playing his original music, has composed extensively for the theatre and performs regularly with former Scottish national poet Liz Lochhead.
14, 21 Aug 19:00 (1:00) £11.00 (£ 9.00)
BOX OFFICE: AMC / FRINGE
---
Hoolet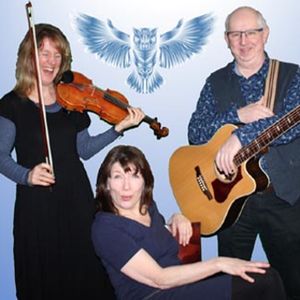 Take an old rocker, a princess of traditional music, an exquisite classical violinist and what do you get? Hoolet! Yes, this fabulous group are in flight again for this year's Fringe. Maggie, Ronnie and Helen are all excellent musicians in their own right but the magic really happens when this exciting trio gets together and plays. Their impressive blend of traditional folk tunes, covers of contemporary acoustic music and Ronnie's stunning original songs has been met with universal praise wherever they've played. Book early to avoid missing what will be one of the best musical performances on the Fringe.
14 Aug 20:30 (1:00) £10.00
BOX OFFICES: AMC / FRINGE
---
TOP OF PAGE :: HOME PAGE :: SHOW GRID
---