This page - awaiting update for 2022
---
Our Story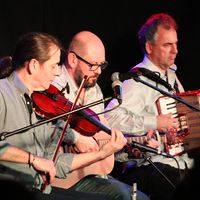 BrÒg - SOLD OUT
Jigs, reels, airs and beautiful songs from the Scots tradition by three of Scotland's finest musicians. BrÒg features legendary piper Gary West on pipes, whistles, vocals and guitar, virtuoso fiddler Greg Borland on fiddle and bass, and the sensational Sandy Brechin on accordion. Gary plays with the famous Atholl Highlanders, is the presenter of BBC Radio Scotland's "Pipeline", ex-Ceolbeg, Caledon and Clan Alba. Greg plays with Other Roads, Burach, ex-Caledon and Kathryn Tickell Band. Sandy plays with The Jimi Shandrix Experience, The Sandy Brechin Band, Burach, and a host of other bands.
17 Aug 19:00 (1:00) £14.00 (£12.00)
BOX OFFICE: AMC / FRINGE
---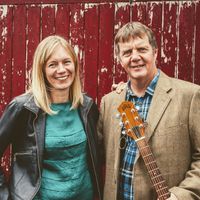 The Quiggs Folk Duo
Songs from Scotland and Beyond
The Quiggs is a Scottish/Danish folk duo consisting of Stephen and Pernille Quigg. With The Quiggs you can hear folk song in its original form - simple, yet highly expressive, beautiful harmonies and songs that seek, even demand, the audience's participation. "The indicators of true quality extend to the individual and collective strengths of the Quiggs themselves, for both are fine singers with a nice line in harmony, and both are natural experts in the art of choosing excellent songs" (David Kidman, Living Tradition).   
18 Aug 19:00 (1:00) £11.00 (£  9.00)
BOX OFFICE: AMC / FRINGE
---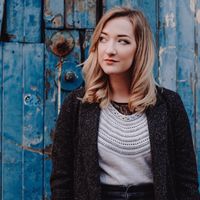 Iona Fyfe with Michael Biggins - SOLD OUT
After only about four years, Iona Fyfe is very well established as one of Scotland's finest folksingers. With roots deep in the traditions of the North East of Scotland she was the youngest ever winner of the Scots Trad Music Singer of the Year Award (2018). "one of the best Scotland has to offer." (Global-Music.de). Michael Biggins is the current winner of the BBC Radio Scotland Young Traditional Musician of the Year and the first ever pianist to win. Iona and Michael will perform a programme of tunes and songs in the Scots Language.
19 Aug 19:00 (1:00) £13.00 (£11.00)
BOX OFFICE: AMC / FRINGE
---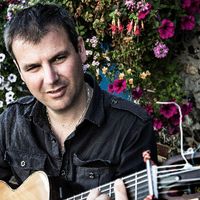 Tim Edey
BBC Folk Award winner (Best Musician, 2012), "Musician of the Year" (Scots Trad Music Awards, 2020). "...ferocious passion ...beautiful tenderness, sensitivity, respect, understanding and love ...the music of virtuoso musician Tim Edey." (Sharon Shannon). "Tim Edey is brilliant - in every which way. As a guitarist he has few peers. As a box player he's a magician. As a character he's off the scale" (Colin Irwin, fRoots). "Tim Edey plays a host of different instruments to a standard us mere mortals can only dream of. Listen and weep" (Living Tradition). Musical genius just doesn't cover it!
20 Aug 19:00 (1:00) £13.00 (£11.00)
BOX OFFICE: AMC / FRINGE
---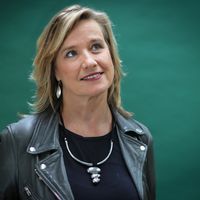 Maggie MacInnes and Calum Park - SOLD OUT
Songs From the Isle of Barra and Beyond
The renowned singer and harp player sings some of her favourite Gaelic songs, most of which she learned from her mother, the world-renowned tradition bearer, Flora MacNeil. Maggie will be joined by her son, Calum Park, who plays guitar and fiddle and features on Maggie's latest and sixth solo album, Port Bàn (Marram Music) which was released at Glasgow's Celtic Connections Festival 2020. More information available at
21 Aug 19:00 (1:00) £12.00 (£10.00)
BOX OFFICE: AMC / FRINGE
---
TOP OF PAGE :: HOME PAGE :: SHOW GRID
---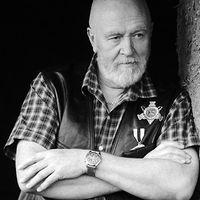 Ian Bruce
Just Like Riding A Bike
A live gig! Wow! I have great memories of audiences singing along. Enjoying heckles and reaction. Have you tried riding a bike after years of only driving a car? It's wobbly. I may wobble! You may wobble?! It's probably a while since you've been an audience member. Let's wobble together! Here I am again. Ian Bruce (me) singing old favourites and a few from albums released during lockdown. "Young Territorial" and "Children of Blue". As usual, one man, one voice, a few giggles and an acoustic guitar. Simple folk club-style entertainment. Come along my friends.
17 Aug 21:30 (1:00) £11.00 (£ 9.00)
BOX OFFICE: AMC / FRINGE
---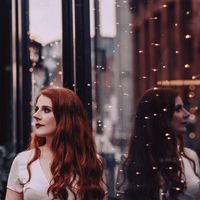 Hannah Rarity - SOLD OUT
BBC Radio Scotland Young Traditional Musician of the Year 2018 winner, vocalist Hannah Rarity, returns to the Edinburgh Festival Fringe after her sell-out appearances at the Acoustic Music Centre in 2017 and 2019. You will enjoy an intimate hour of new, old and original songs, beautifully sung by one of Scotland's foremost vocalists. She is joined by JOHN LOWRY on keyboards who is depping for guitarist Innes White who has unfortunately had to self-isolate. " ...crystal-clear delivery ...her voice soars" (**** Scotsman). "Hannah Rarity has a just downright, gorgeous voice ...no wonder Hannah is in such high demand" (fRoots Magazine)
18 Aug 21:30 (1:00) £13.00 (£11.00)
BOX OFFICE: AMC / FRINGE
---
Savourna Stevenson and Steve Kettley
Clarsach virtuoso Savourna joins forces with old friend saxophonist Steve, showcasing her compositions - a dynamic blend of haunting melodies, pulsating rhythms and stirring improvisations, daring yet accessible. Savourna is known for breaking stylistic barriers between musical genres while maintaining her Scottish roots; collaborations with such as Aly Bain, Eddi Reader and Toumani Diabate; and acclaimed for her recent orchestral and choral works. Steve leads several groups playing his original music, has composed extensively for the theatre, and also performs regularly with former Scottish national poet Liz Lochhead.
19 Aug 21:30 (1:00) £11.00 (£ 9.00)
BOX OFFICE: AMC / FRINGE
---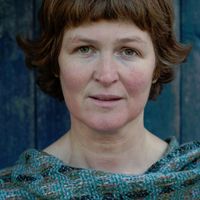 Mairi Campbell
Following two acclaimed solo music theatre shows, Pulse and Auld Lang Syne, Mairi returns with a concert. Multi award-winning Campbell is a gravitational force in music and a compelling performer. Her threading of songs, viola and improvisation makes her a unique voice in Scotland's musical landscape. 'A mesmerising performer... an exhilarating blend of music' (Scotsman). 'National treasure' (***** TheWee Review.com). 'Exquisite blend of skill, art, vitality and expression... Join [Campbell] and be uplifted' (MusicalTheatreReview.com).
20 Aug 21:30 (1:00) £20.00 (£15.00)
BOX OFFICE: AMC / FRINGE
---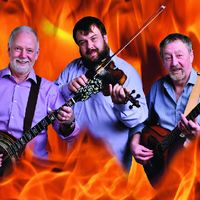 North Sea Gas: In Concert - SOLD OUT
Celebrating 40yrs on the road, North Sea Gas are back at the AMC again. The trio will entertain you with their own formidable style of Scottish folk music featuring guitars, banjo, bouzouki and fiddle. Singing songs new and old with their customary stunning harmonies and, as always with a North Sea Gas gig, lots of craic. The show will feature songs from their forthcoming compilation album "A Long Road". This will be a night to remember!
21 Aug 21:30 (1:00) £14.00 (£12.00)
BOX OFFICE: AMC / FRINGE
---
TOP OF PAGE :: HOME PAGE :: SHOW GRID
---